I love banana bread. I could eat it for three meals a day – but that doesn't exactly fit with my healthy lifestyle. So I've tweaked my recipe for nut energy balls – which have pretty much become my daily go-to snack for sweet cravings and pre-workout energy boosts – to add the flavour and goodness of banana and cacao to this clean and healthy treat.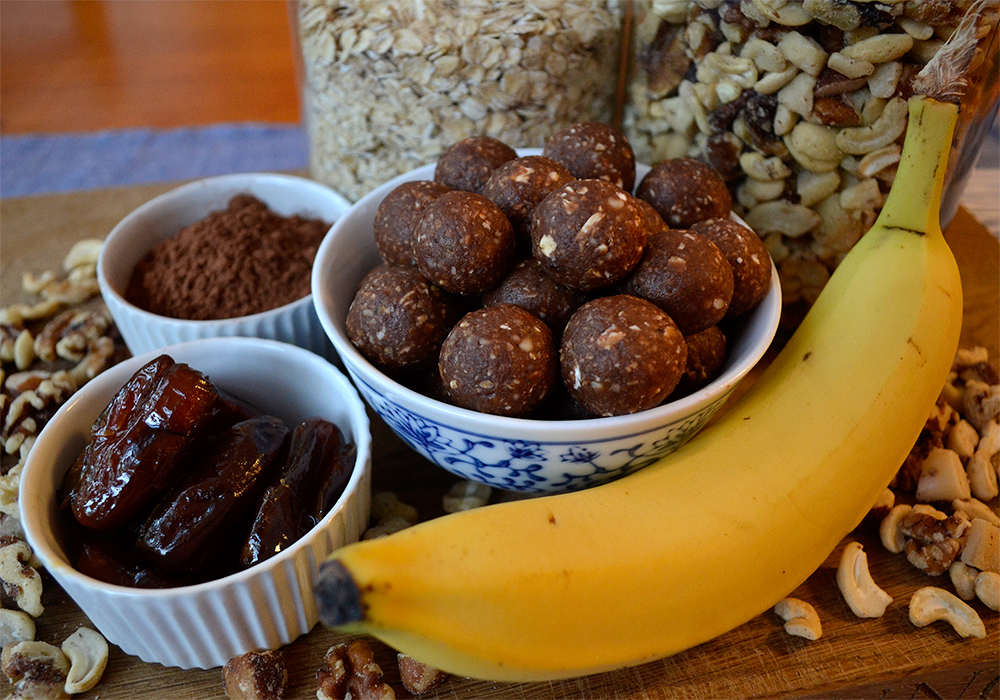 RAW BANANA BREAD NUTBALLS
(Makes around 30 balls)
125g whole rolled oats
200g mixed nuts (I use the broken cashew, brazil and walnut mix from H&B)
1 medium banana (100-120g)
4 dates
1 tbsp cacao or cocoa
Throw everything into a food processor or Thermomix and blitz until it forms a sticky dough. Roll into bite sized balls and store in an airtight container.
They keep for up to a week in the fridge, but take them out of the fridge a while before you eat them as they'll taste nicer when they're not cold.
Nom.