Peaches and strawberries are two of my summer favourites, so of course I had to throw them into a smoothie together. And guess what – yep, liquid heaven. Made with a handful of oats and some coconut milk for a full breakfast, this is an incredibly creamy smoothie full of gently sweet flavours, almost crossing over into milkshake territory. In short, totally yum.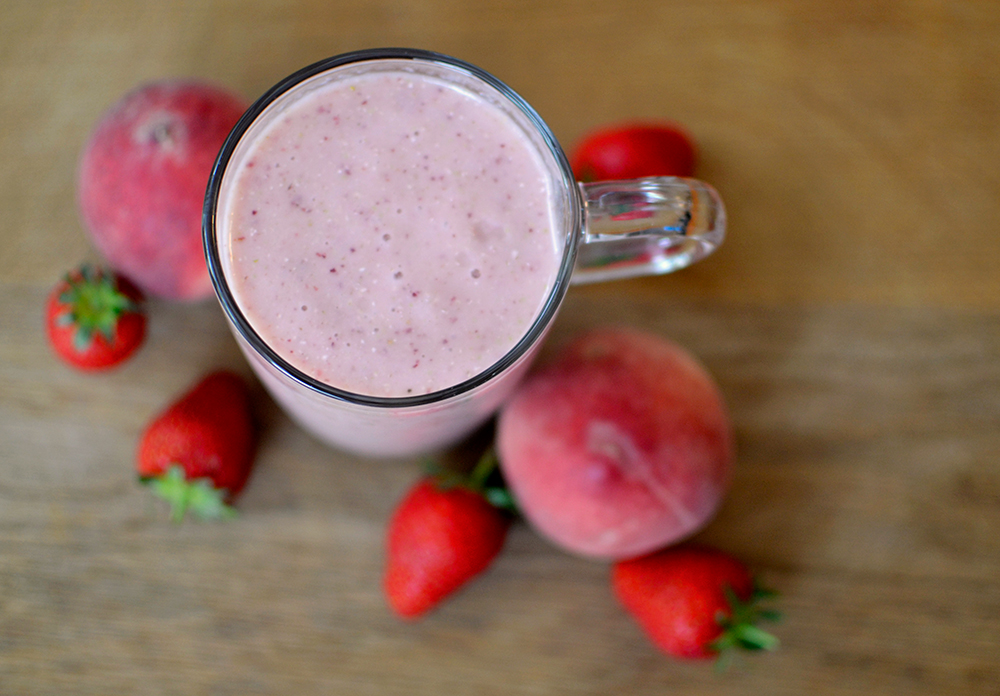 ---
STRAWBERRIES AND PEACHES SMOOTHIE
½ banana
50g pineapple
2 small peaches
1 small pear
a handful of red grapes
100g strawberries
100ml coconut milk
Throw everything into a blender (I use a Thermomix) and blitz until smooth.
Optional: To make the smoothie more filling (for example to have it for breakfast), add 3 tbsp oats and an additional 100ml coconut milk
---