Let's face it: pizza is the best. There's no life without pizza, no matter how health and fitness-conscious you are.
Of course you can save it for a rare treat, but if you want some pizza comfort without all the calories and carbs in between, here's a little trick for a lighter and healthier pizza. Added bonus: it's ready in less than 20 minutes!
And it's the easiest thing ever: just swap the base for a deli wrap! Top with your favourites, bake, done. Beats any ready meal pizza for flavour, and so much quicker than making your own base.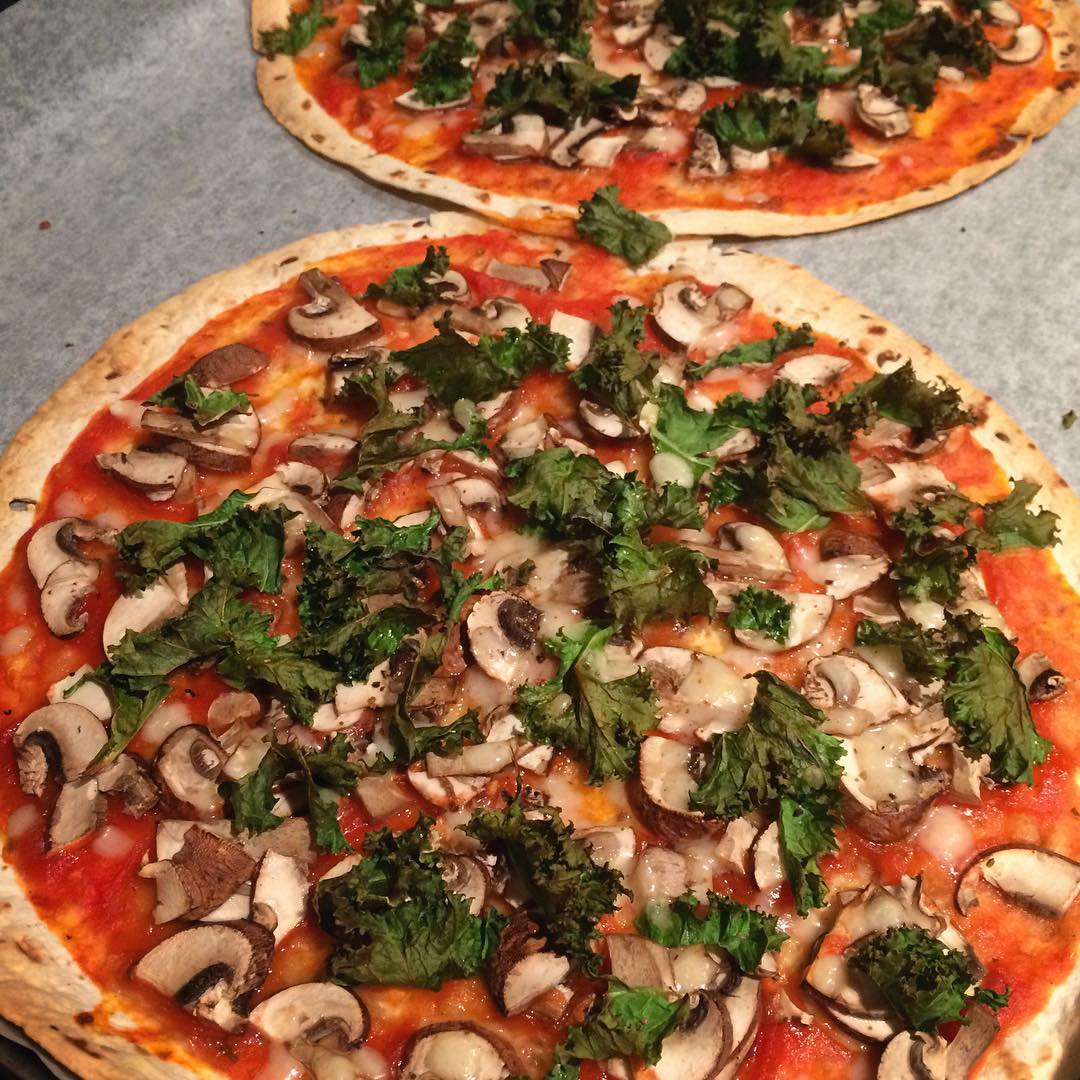 Here's a quick guide (cause you don't really need a recipe) to get you from peckish to pizza in 20 minutes:
Preheat oven to 200°C
Line oven tray with baking paper (or if you have pizza stones, even better!)
Grab a couple of wraps (I use Mission Deli)
Blitz half a tin of chopped tomatoes with a clove of garlic and some fresh or dried herbs
Spread a thin layer of tomato sauce on each wrap
Throw on your favourite toppings: I like to use a large handful of chestnut mushrooms and a bit of kale
Season
Grate over your favourite (vegan) cheese
Bake in the oven for 10-12 minutes, or until the sides edges of the wraps go crispy
Slice up and enjoy!