Nothing beats a slice of homemade wholegrain bread or a toasted bagel for breakfast, but butter and jam aren't necessarily the healthiest things to put on top of your toast. Here's a simple idea for lighter options that aren't only nutritious and lower in sugar, but also a great way to add freshness, variety and colour to the breakfast table.
It's all about the fruity toppings!
My nan likes to top her toast with yogurt instead of butter for a lighter option, and growing up around her it's a habit I picked up. Now that I'm vegan I use soya yogurt (Provamel has a great range of sugar-free flavours) or nut butter – in particular my all-time favourite food, cashew butter.
I used to put jam on those, but one thing that always bothered me about jam is that it's way too sweet and doesn't have enough of the actual flavour of whatever fruit it's made from. Because, let's face it, strawberry jam is a million miles from the flavour of fresh strawberries. Same for most others. A few years ago I started swapping jam for fresh fruit, simply sliced up and arranged over my yogurt or nut butter. Not only is this option less processed and free from added sugar, it's also bursting with fresh, fruity flavours.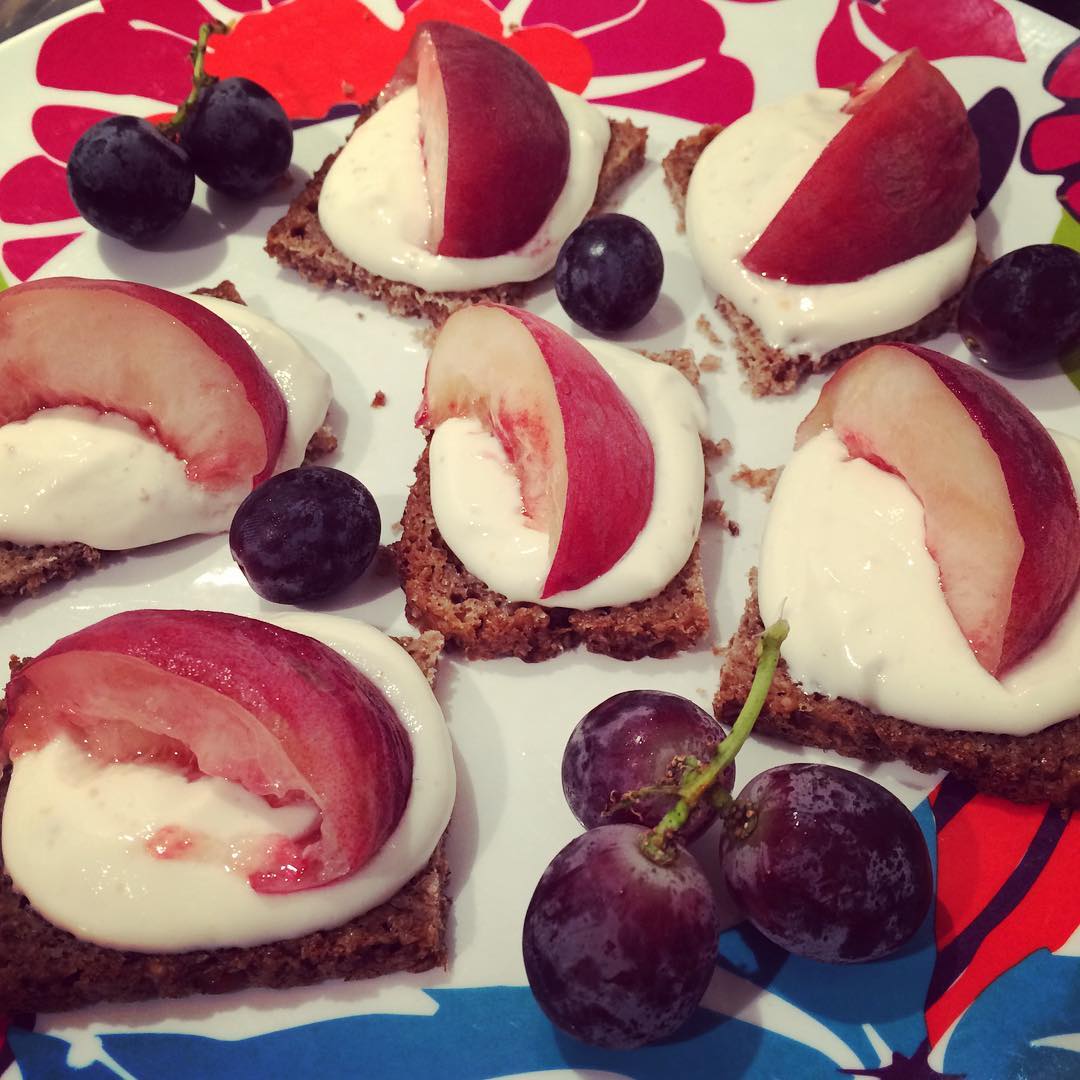 Here are a couple of glorious combinations:
Peanut butter + banana + blueberries (especially tasty on toasted bagels)
Cashew butter + sliced peaches (if you have a vanilla grinder sprinkle some of that over!)
Soya almond yogurt + almond butter + raspberries
Cashew butter + strawberries (also delicious in a toasted deli wrap!)
Soya vanilla yogurt + red grapes (try it on rye bread)
Almond butter + sliced figs + bananas
Peanut butter + sliced apple + a dusting of cinnamon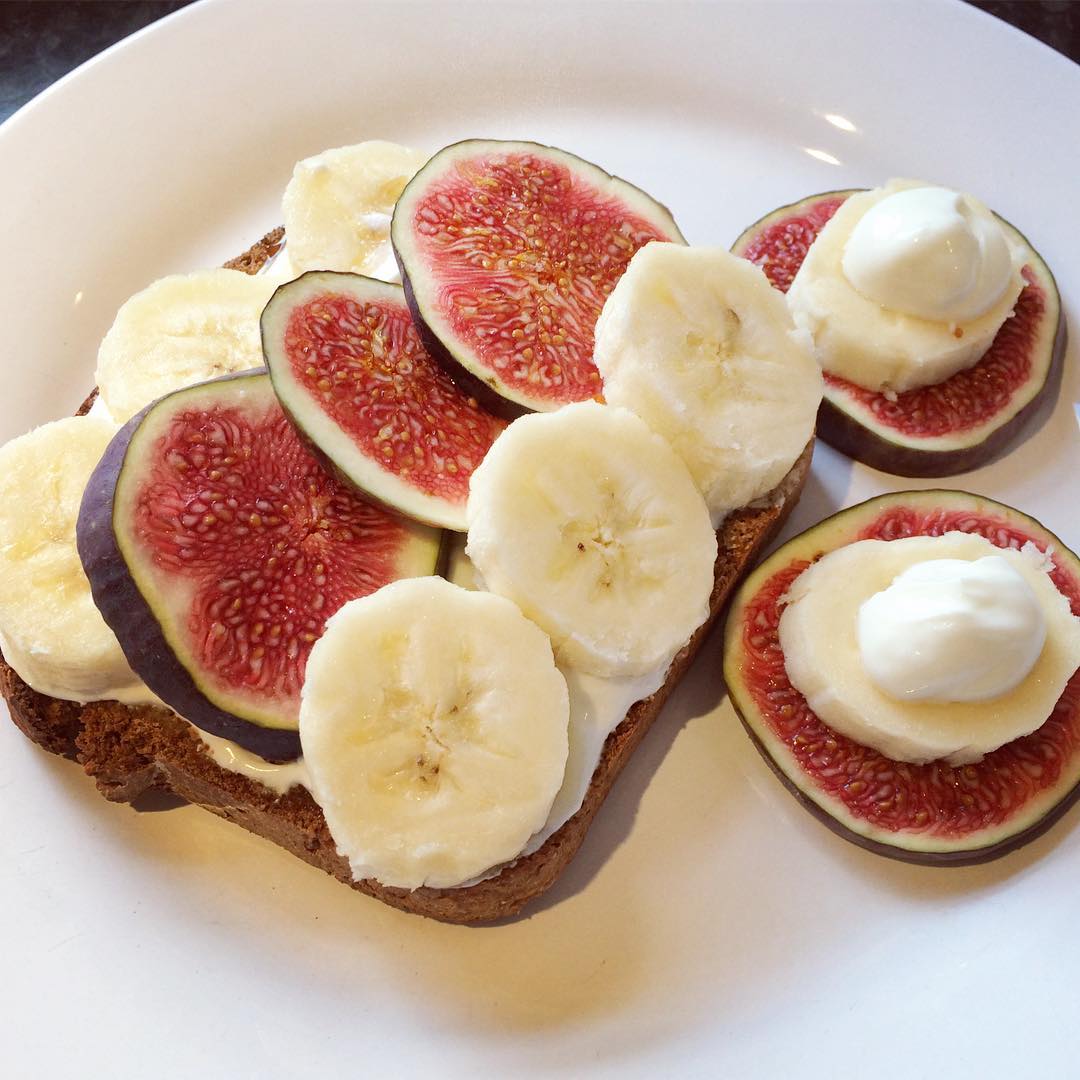 The options are endless really when it comes to flavour combinations. Just grab some fruit and get creative for a fresh and healthy start to the day!