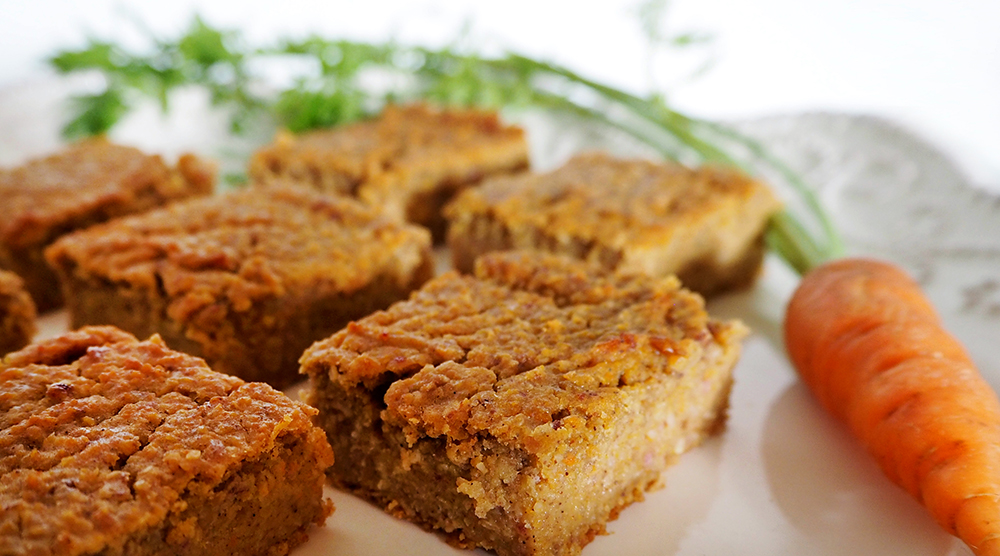 This week's healthy treat is a lovely carrot and hazelnut cake with a warming kick from cinnamon and a bit of cocoa. These slices of guilt-free goodness are vegan, gluten-free and free from refined sugar, relying only on the natural sweetness of the ingredients.
This is another variation on my recent experiments with cakes based on chickpeas. Yes really. The humble chickpea eliminates the the need for eggs and flour and adds some extra protein, and you can't taste it so nobody will ever guess your healthy secret!
The carrot flavour isn't too obvious in this recipe, but adding a couple of finely shredded carrots will add lightness and moisture, and the crunch from the chopped hazelnuts brings it to perfection.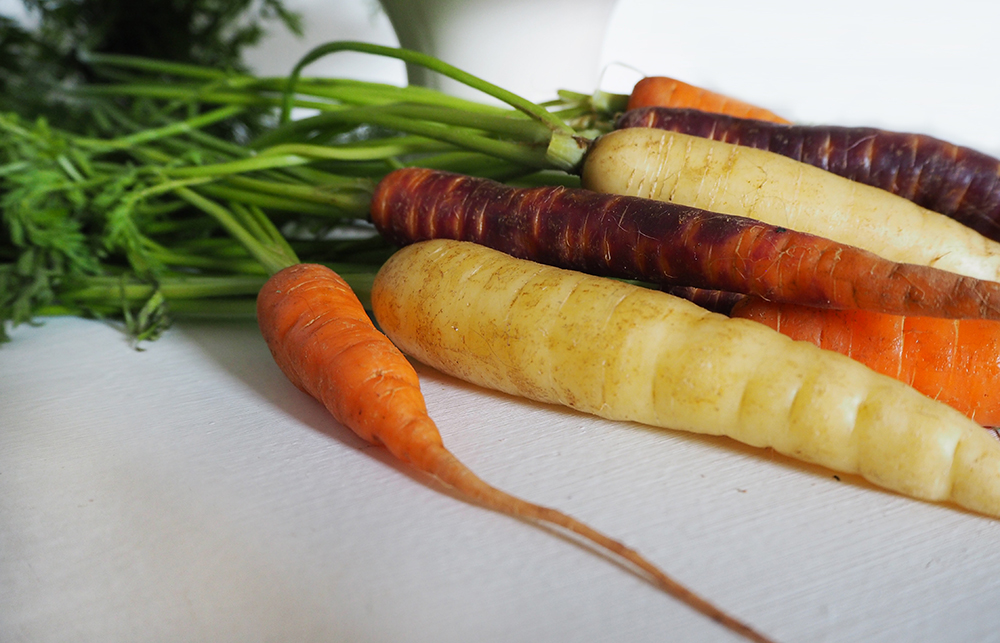 ---
VEGAN, GLUTEN-FREE CARROT AND HAZELNUT CAKE
Makes around 24 slices
100g carrots, in chunks
100g dates, pitted
1 can (240g) chickpeas, rinsed and drained
100g oats*
1 heaped tsp baking powder*
20g cacao (or vegan-friendly cocoa powder)
2 tsp cinnamon
50g smooth hazelnut or peanut butter
200 hazelnut milk (or other nut / oat / coconut milk)
30g agave nectar
100g hazelnuts, chopped
Preheat the oven to 175°C. Brush a 24cm square (or equivalent size) brownie tin with coconut oil.
Put the oats in a food processor and blitz until they are finely ground.
Add all the other ingredients, except the hazelnuts, and process everything into a smooth mixture. Stir in the chopped hazelnuts.
Fill the mixture in to the brownie tin, spread evenly, and bake at 175°C for 35-40 minutes, or until a toothpick stuck in the middle of the cake comes out clean.
Leave to cool in the tin, then cut into squares or slices.
Keeps in the fridge up to one week – if you can manage to not eat them sooner.
* To ensure the cake is gluten-free us GF-certified oats and baking powder.
---