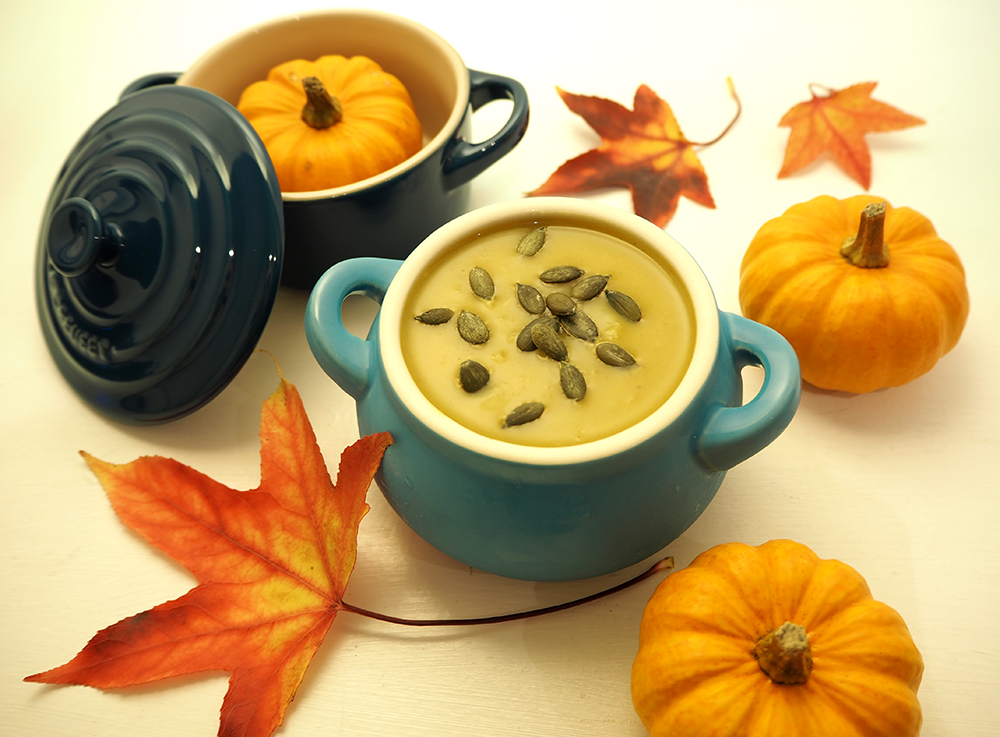 Now that Halloween is over, what to do with those decorative pumpkins and squashes? Throw them away? Not on my watch…
This year I picked up a random pumpkin at the market simply because it looked pretty. After keeping it as a kitchen decoration for a few weeks it was time to make good use of it. I don't really have any experience of cooking with pumpkins, so I applied my granny's mantra: If in doubt, make a soup.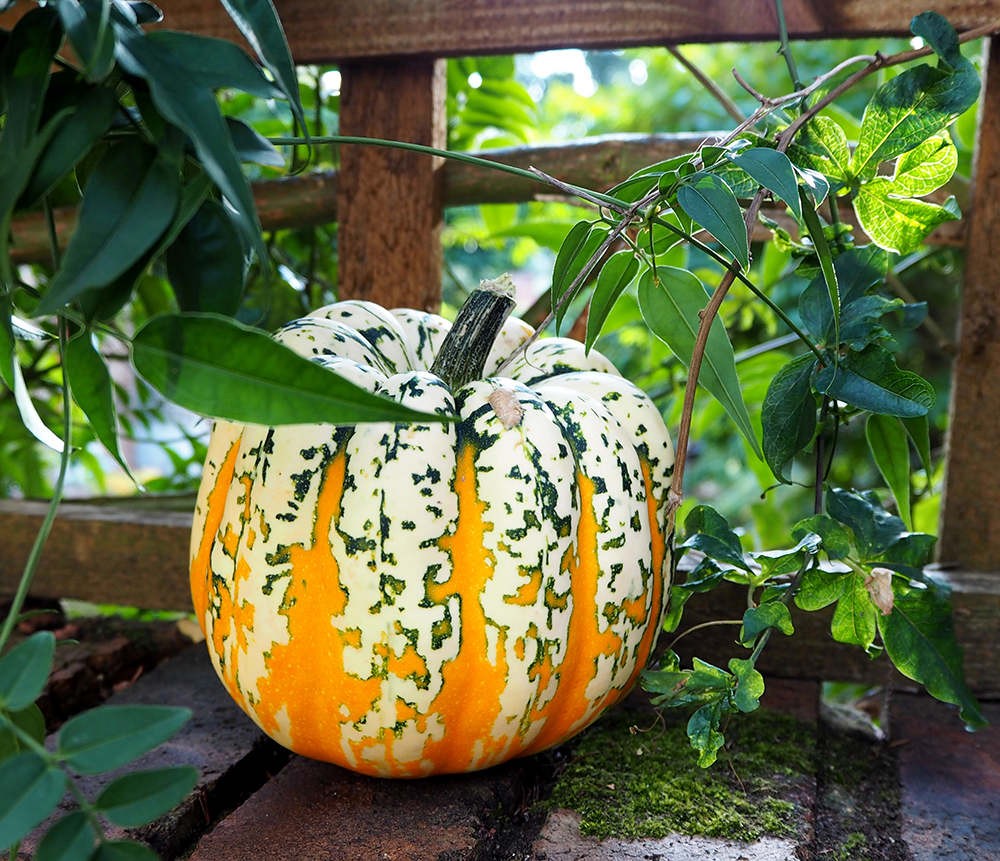 A bit of research revealed that my pretty pumpkin was actually a squash – a carnival squash to be precise – and indeed edible (as most of them are). I cooked it with thyme, a little bit of smoked paprika and coconut milk and the result is pretty damn good. This squash has a lovely, savoury flavour and the addition of smoked paprika makes it taste like there might be bacon involved somewhere. (There isn't; I'm vegetarian.) It's especially nice when served with a bit of cream cheese or creme fraiche stirred in.
So if you're just dismantling your Halloween decorations, try this idea and cook up a big pot of warming winter soup.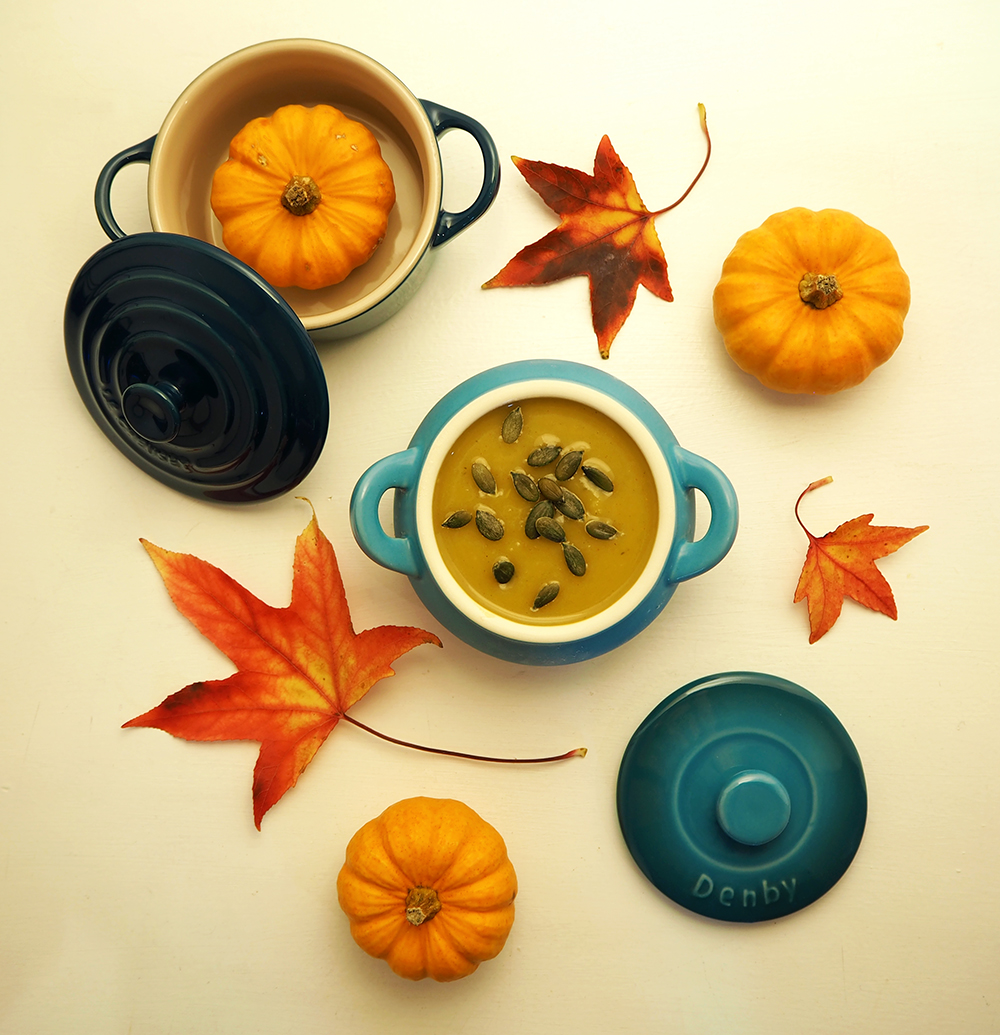 ---
WINTERY SQUASH SOUP WITH HERBS
Makes 4 generous portions
600g squash (I used one carnival squash)
2 celery sticks
1 large onion
3 cloves garlic
300ml coconut milk (I use Koko Dairy Free)
300ml water
1 veggie stock cube
1/2 tsp smoked paprika
1/2 tsp ground cumin
A few springs fresh thyme
1 tbsp olive oil
Sea salt
Freshly ground pepper
Light cream cheese or creme fraiche, to serve
Pumpkin seeds, to serve
Peel and chop the onion and garlic. Chop the celery. Fry them in a big saucepan in the olive oil until soft.
Meanwhile peel the squash, remove the seeds and chop into small chunks. Add the squash to the pan and pour over the coconut milk and water. Stir in the stock cube and spices and bring to the boil. Pick the thyme leaves off the stalks and add to the pot.
Simmer on a low heat until the squash chunks are soft. Puree using a food process or or stick blender and season to taste with salt and pepper.
Serve with a dollop of light cream cheese or creme fraiche and sprinkled with some pumpkin seeds.
---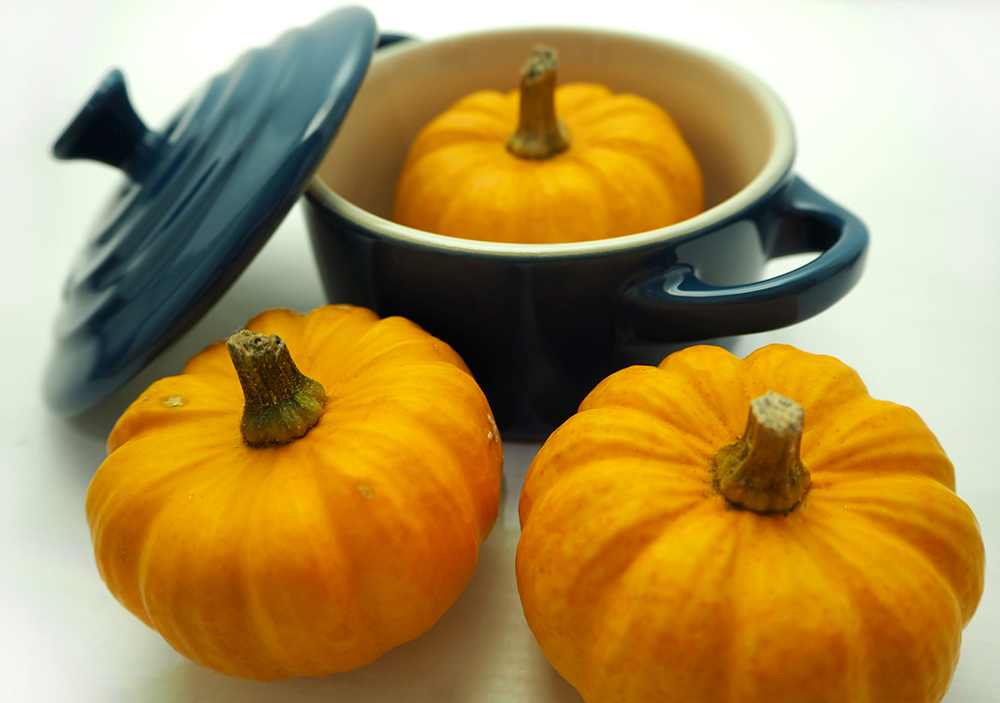 Yep, I bought some tiny pumpkins just to take soup photos, so I'll have to figure out what to cook with those next…