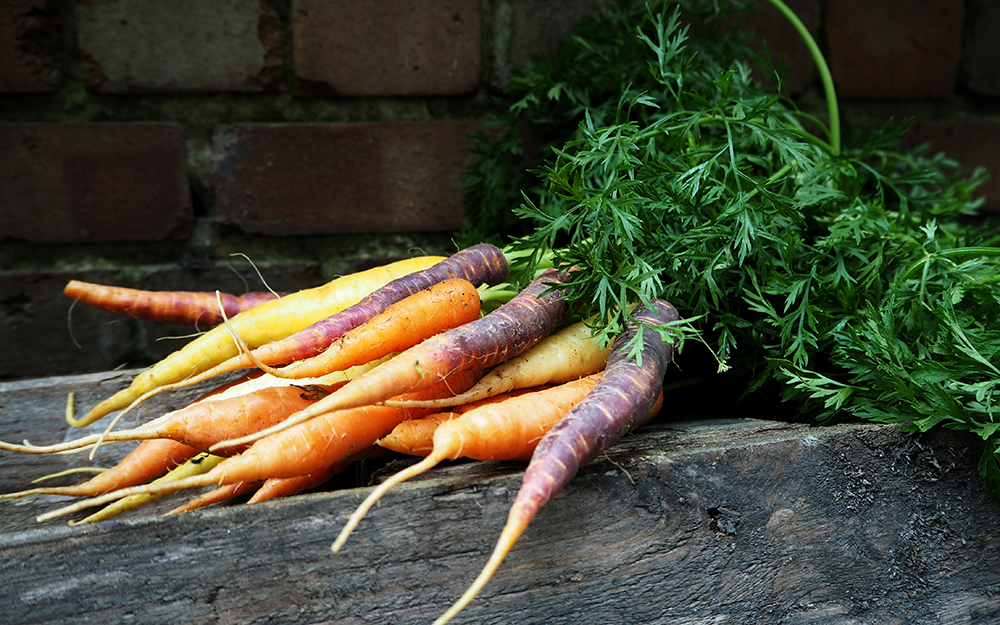 Last Saturday I went to my local farmer's market to try out my new camera and came home with a load of veggies I didn't really need, simply because they were so beautiful. I love the market in autumn. It's an absolute feast of colours – from rosy-cheeked apples to vibrant pumpkins, deep violet cabbages and dark green leaves, there's just no end to the food inspiration it provides.
Among the things I picked up was a bunch of multi-coloured carrots and a celeriac, so I decided to throw the two into a pot together, with minimal fuss and spice. The result was a soup that wins with a simple combination of earthy, autumnal flavours – the sweetness of carrots and the aromatic kick from the celeriac. One to curl up with on a rainy autumn day.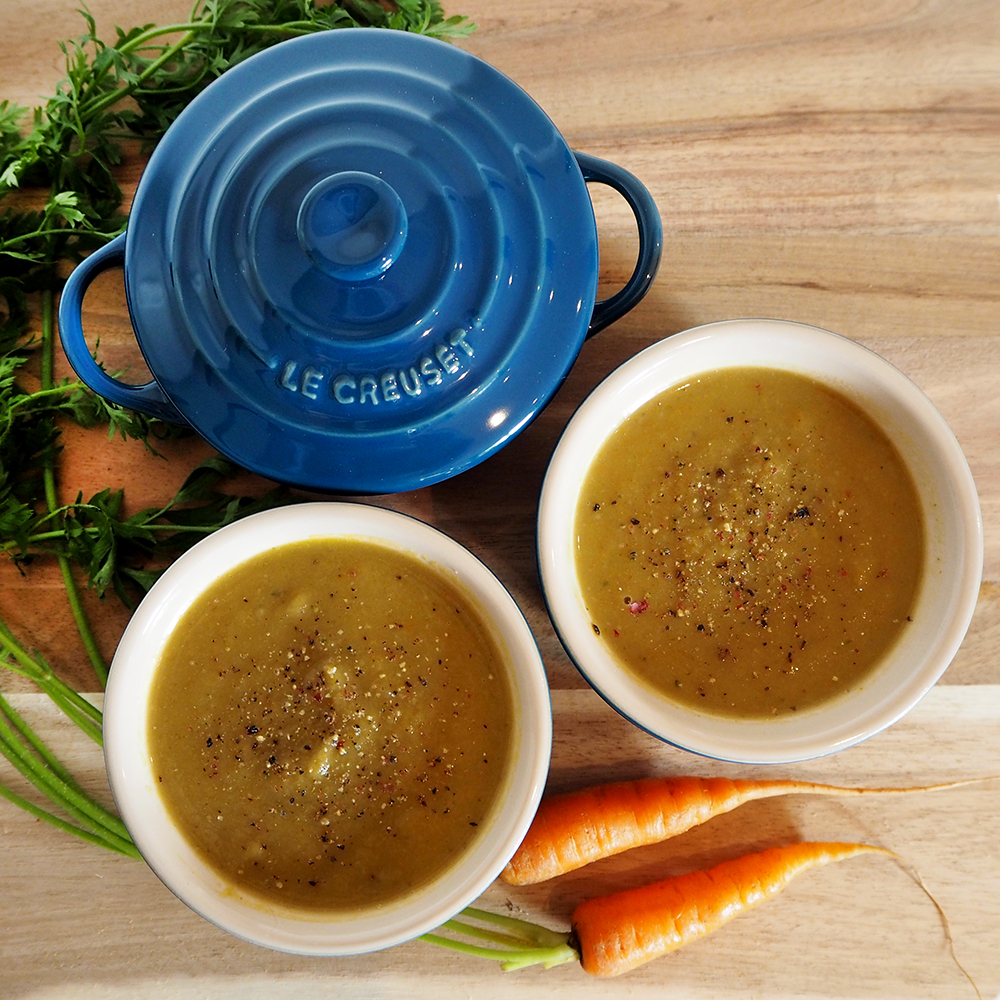 SIMPLE CARROT AND CELERIAC SOUP
Makes 4 portions
1 tbsp olive oil
1 onion
2 cloves garlic
1 celeriac
1 bunch carrots
300ml coconut milk (I use Koko Dairy Free)
1 veggie stock cube or 3 tsp Marigold Swiss vegetable bouillon powder
1 handful parsley
Sea salt and freshly ground pepper
Veggie prep: Chop the onion and garlic finely. Wash and roughly chop the carrots. Clean, peel and roughly chop the celeriac.
Heat the olive oil in a big pot and fry the onion and garlic until golden. Add the carrots and celeriac, pour over the coconut milk and 300ml hot water, add the stock and bring to the boil. Turn the heat down to a simmer and cook until the carrot and celeriac chunks are soft.
Turn off the heat. Roughly tear up the parsley and add to the pot, then puree the soup until smooth using a stick blender or food processor. Season to taste with salt and pepper.
Serve with toasted bread. Goes very well with this lovely rye and spelt bread.