This is it – the treat to end all treats. The dessert no other dessert can live up to. The ultimate bowl of chocolatey indulgence.
And best of all: it's raw, vegan, dairy-free, sugar-free, gluten-free, and full of beautiful ingredients that are good for you. All it takes is an avocado, a handful of dates and raspberries, some cocoa and a dash of almond milk. And it takes about two minutes to make. See, it's the all-round perfect treat!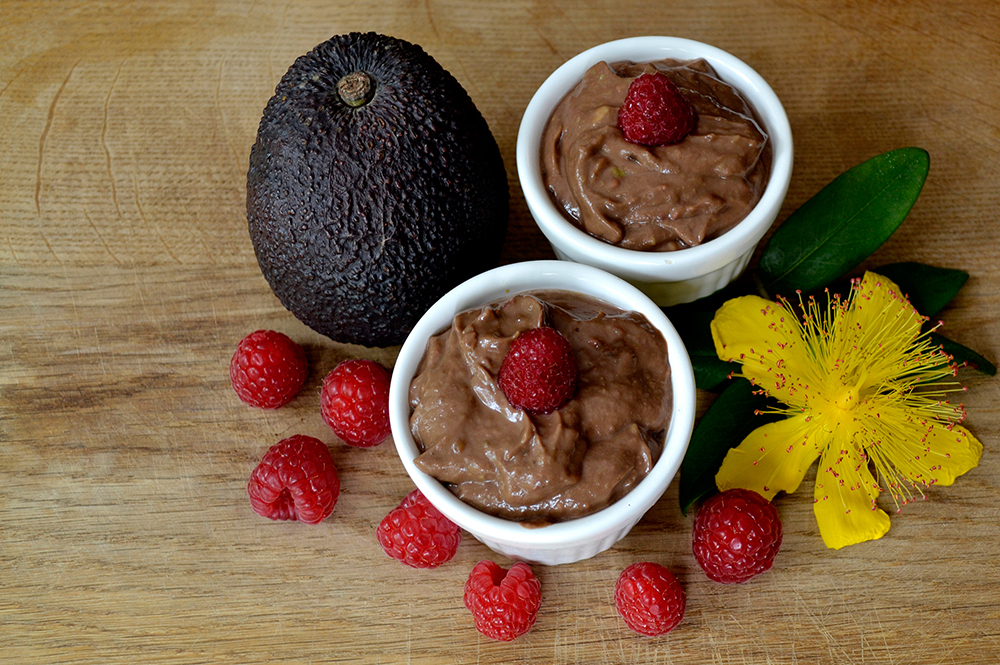 ---
THE ULTIMATE AVOCADO CHOCOLATE MOUSSE
1 ripe avocado, flesh scooped out (about 150g)
5 dates
a handful of raspberries (about 40g, can be frozen)
2 heaped tsp cacao powder
50ml almond milk
Put all the ingredients in a blender and blitz until smooth and creamy. Eat and be happy.
---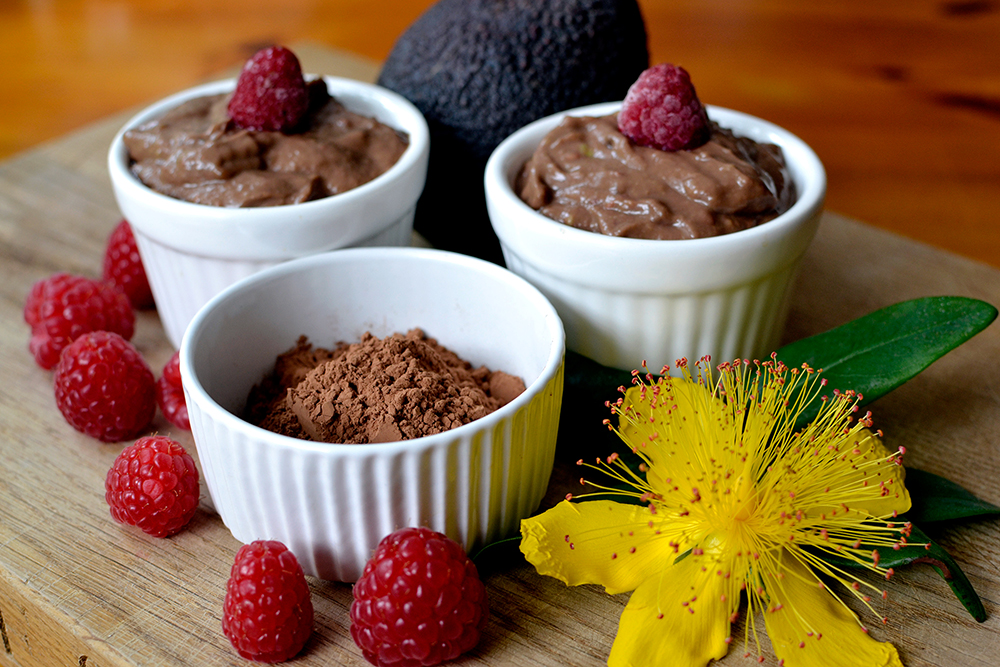 Raw cacao is the secret to the wonderful chocolatey-ness of this dessert
You can adjust the lightness and creaminess by the amount of almond milk – use less for dark chocolate style, and a bit more for a lighter chocolate flavour. You can also adjust the sweetness by adding a few more dates or a squeeze of agave nectar. I like this dessert when it's not too sweet so the flavour of the cacao and raspberries comes through better.
And if you want to enjoy this as a drink rather than a dessert, just up the almond milk to around 250ml and you've got the best-ever healthy chocolate shake!