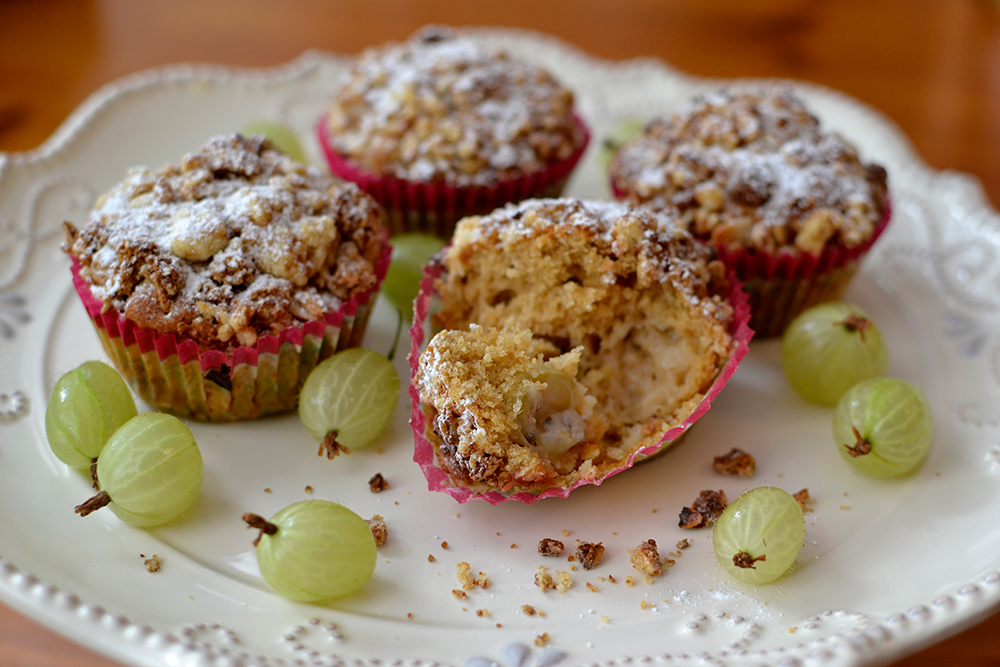 Summer has finally arrived, and with it punnets of gorgeous berries everywhere you look. I love berry season – from the moment you bit into the first strawberry of the year to the harvest of juicy, sharp blackberries later in the summer. And there are endless ways to enjoy them. Think fresh berries to top your breakfast toast for a healhty alternative to jam. Think smoothies – sweet strawberries and peaches, for example, or refreshing blueberry and mint. Or mid-afternoon snacks – all I need in summer is a punnet of blueberries to get me through those hours in the office. And, of course, cake! Cupcakes in particular – the combination of tiny cakes and berries is a guaranteed winner for any occasion.
Gooseberries are often overlooked when it comes to baking but they are gorgeous in cake. Their fresh, tart flavour balances out the sweetness beautifully, adding a bit of zing to your bake.
For these cupcakes I've used dark brown sugar instead of white because it gives you a subtler, richer sweetness. And by replacing half the white flour with wholegrain spelt, you can deepen the flavour even more and get a more interesting texture while keeping your cakes perfectly light and fluffy.
Crumble toppings work well with berries and they're a great way to make your cupcakes look pretty without having to muck about with frosting – for example when it's so hot that your buttercream would just melt off, or you don't want to go all out on the calories – and throwing in a handful of granola adds a lovely bit of extra crunch.
---
INGREDIENTS
Makes 12 cupcakes
200g gooseberries
90g self-raising flour
85g wholemeal spelt flour
1 tsp baking powder
115g unsalted butter, softened
115g dark brown sugar
2 large free-range eggs
1 tsp vanilla essence
1 tbsp milk
FOR THE TOPPING
50g unsalted butter
50g plain flour
50g granola
2 tbsp dark brown sugar
icing sugar, to dust
TO MAKE THE CUPCAKES
First prepare the topping: Cut the butter into small pieces and rub it into the flour until it looks like coarse breadcrumbs. Stir in the granola and the sugar.
Preheat the oven to 180°C and line a 12-hole muffin tin with paper cases.
Wash the gooseberries and pat them dry. Top and tail them, cut them into half and dust with a little flour – this is to keep them from sinking to the bottom of the cakes during the baking.
Beat the butter and sugar together until light and creamy, then beat in the vanilla essence and egg until fully incorporated.
Mix the two flours and baking powder and sift over the mixture. Gently fold in along with the milk, then fold in the gooseberries.
Spoon the mixture into the cases, filling them no more than two thirds. Spoon the crumble mixture over the top and press down slightly.
Bake in the middle of the oven at 180°C (fan) for about 20 minutes, or until a skewer or toothpick inserted in the centre comes out clean.
Leave to cool in the tin for 10 minutes, then transfer to a wire rack. Once the cupcakes are cooled completely, dust them lightly with icing sugar.
If you can't get hold of gooseberries, these cupcakes also work beautifully with other slightly sharp berries, such as raspberries or blackberries.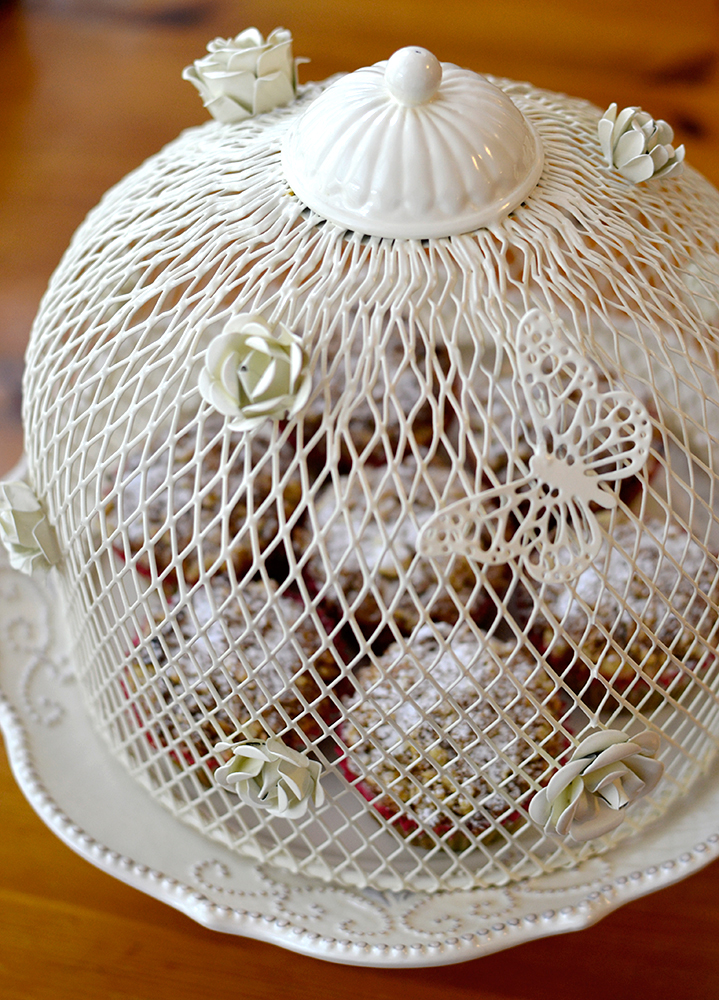 For some more baking ideas with summer berries, check out these recipes:
Skinny raspberry and white chocolate muffins