Bu now I'm largely living without chocolate, sweets and processed sugar (aside from the occasional cake and emegency KitKat), but one thing I found really hard to give up is Nutella. Nutella is basically my crack. I can't have a jar of the stuff in the house because I will eat the lot, with a spoon, in a day (or less).
In my search for alternatives I tried Deliciously Ella's healhty nutella recipe and it was m delicious, but the joy didn't last long because it went mouldy within a few days. I think that was due to the water being added to the nuts in her recipe. (I have since learned that water is the death of all nut butters.)
So this time I tried a simpler approach, grabbed a jar or Meridian's crunchy hazelnut butter, stirred in 2 tsp of raw cacao powder and some maple syrup (just adjust to taste depending on how sweet you like it) AND IT IS AMAZING.
So there, I'm saved. I don't have to give up Nutella and I've found a better, healthier version. With crunch.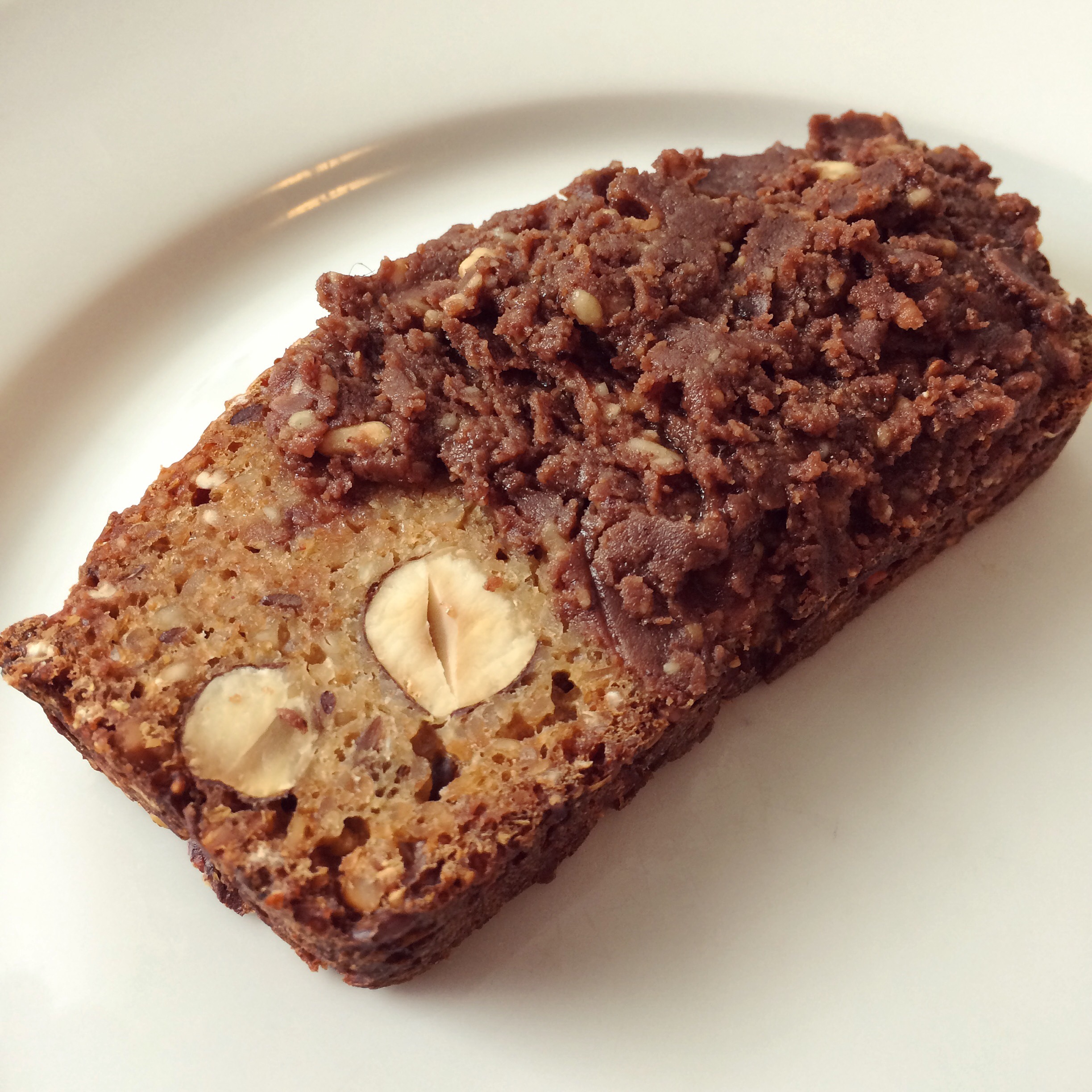 And I just happen to have some fresh, homemade German rye and hazelnut bread in the house…so that's my meals sorted for the weekend!