A re:View special for World Book Day
Happy World Book Day from Zanne and the Scooby!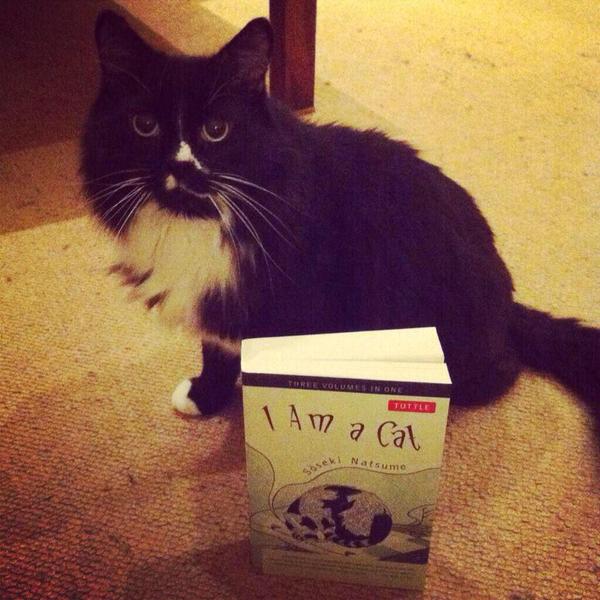 I was going to tweet a photo of my favourite books, but then realised that most of them aren't in my bookshelf because they're circulating among my friends. So I'll have to write this up instead…
These are just a few picks from the huge pile of wonderful books that have enriched my life over the years, because it's good to look back and remember what a particular book has given you – especially if you have a habit of speeding through books the way I do. I'm sure there are plenty more that I can't think of right now, but those can be for next year.
In no particular order – except for number one, which is very special.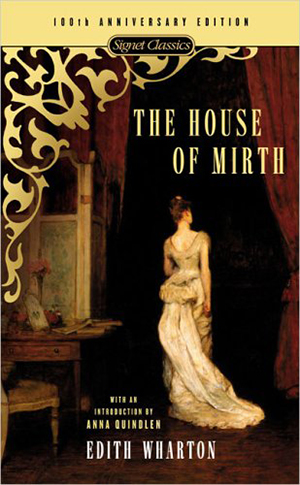 The House of Mirth by Edith Wharton
I read this book when I was 16 and it made me a feminist and a student of literature and it ultimately put me on the path that led to where I am now in my life and my career. Although written almost 100 years before I read it, it was this particular book that first made me aware of myself as a woman and as part of the social order. The lives and the roles of the women at the centre of The House of Mirth were certainly very different from my own. But Edith Wharton's insight is truly universal – whether she writes about a girl at the top of the world, or a man at the bottom, she always gets right to the heart of human nature, revealing the kind of truths that can apply to anyone, regardless of their decade or social standing. But from among all the characters Wharton has created, Lily Bart holds the most special place in my heart. I think Lily's struggle between accepting the life her social system has laid out for her and breaking all the rules to create the life she wants for herself – the consequences of which lead to her ultimate ruin – must have resonated very strongly with my teenage self when I was at the point of choosing the traditional life my family had been living for generations, and breaking with all their conservative expectations to make my own way in the world. This book found me just at the right time, inspired me in a phase of great transformation and will certainly stay with me for the rest of my life.
Well, that turned out a bit wordier than expected, so let's do a few quick-fire ones.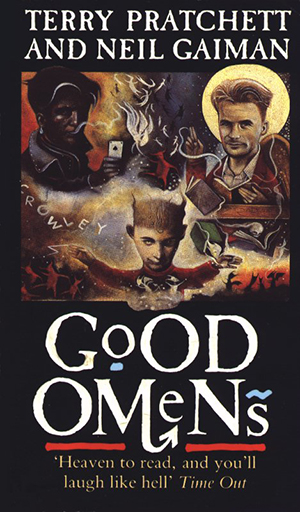 Good Omens by Terry Pratchett and Neil Gaiman
The apocalypse according to two of the most inventive, brilliant and funny minds of our time. Forget everything you ever knew about good and evil and just enjoy this crazy ride as the agents of God and Satan battle it out for ultimate supremacy. But they're only slightly-more-than-human, so expect nothing to go quite as you'd expected. This is one of the funniest books I've ever read, with the biggest heart and the kind of philosophy that just makes good, common sense.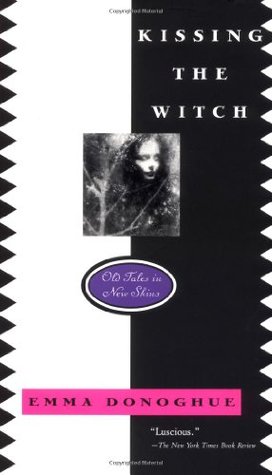 Kissing the Witch: Old Tales in New Skins by Emma Donoghue
Another one of my favourite authors and another book that changed my life. This was one of the first pieces of queer literature I came across, at a time when I was very confused about men, and women, and how the hell I was supposed to make my feelings fit in with the conservative family values that had defined my upbringing. Emma Donoghue's reimagined classic fairy tales, which see women take on the role of the princess and the prince, the seduced and the seducer, the victim and the hero and the destroyer, was an early incarnation of the voice that whispered into my ear that it was ok to be different, and feel differently, and to carve out an identity that suits me instead of fitting into one of society's pre-cast templates. Kissing the Witch is a wonderfully inspiring, empowering read for any girl and woman, whether straight, gay or somewhere on the beautiful, wide, exciting space in between.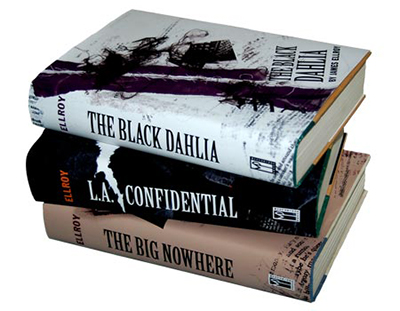 The LA Quartet by James Ellroy
My reading in crime was pretty much limited to a handful of Christie and Doyle stories I came across as a kid, but a few years ago James Ellory hit me with his brutal visions from the darkest depths of noir and I got SO HOOKED on the genre. Ellroy remains my favourite, though – the complexity of his characters and his tales, spanning across decades and generations, and the incredible impact he can create with words just put him into a league of his own. The best thing about the LA Quartet of books is how he takes real crimes and real people and weaves his epic fiction around these scraps of history, creating a world of charismatic criminals and corrupt cops that feels utterly real and terrifying, but polished off with a varnish of dark glamour that makes it dangerously seductive.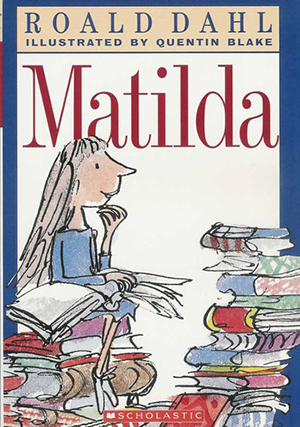 Matilda by Roald Dahl
This was the book that kept me sane through the worst of my childhood. The degree to which I identified with Matilda is ridiculous – you wouldn't believe how many hours I spent trying to move a pencil with the power of my mind, and how desperately I waited for my own version of Miss Honey to rescue me from my misery. Read and re-read in and endless loop, Matilda was one of my first literary magical doors allowing me to escape from reality to a better place – a habit I never lost to this day.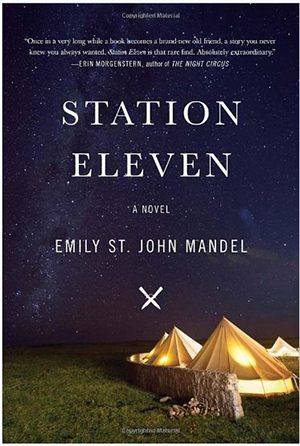 Station Eleven by Emily St. John Mandel
The most beautiful apocalypse I've read so far, this is a tale of surviving the end of the world and how to build a new one. A gorgeously written page-turner that moves deeply without being the slightest bit sentimental, Station Eleven explores the day-to-day realities of being stranded in a worldwide ground zero, where resources are as sparse as law and order, where despair breeds fanaticism and where a moment of mercy could cost your life. It makes you stop and think about just how fragile our civilisation really is, it makes you wonder whether you've got what it takes to survive, all the while also reminding us just how hard it would be to re-build a world that's even remotely as safe and comfortable as the one we're used to.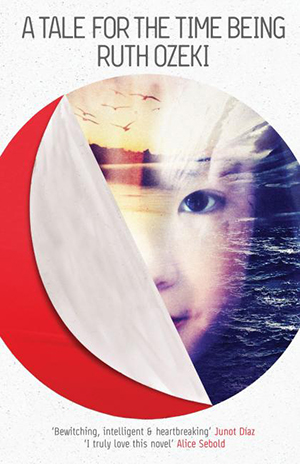 A Tale for the Time Being by Ruth Ozeki
My God, what a book! Part coming-of-age tale, part Japanese ghost story with a touch of WW1 history, Ruth Ozeki's Man Booker nominated masterpiece tells the story of suicidal Japanese teenager Nao. Her cry for help comes as an echo from the past on the pages of her diary, carried across the ocean on the waves of a tsunami and turning around the life of a writer who plucks it out of the flotsam on the Canadian shore. The structure of this book unfolds like a little miracle, a chorus of voices from diaries, letters and dreams floating back and forth between centuries and cultures from the writers to the readers, waving into each other to create a timeless and incredibly touching argument for being alive. The characters are beautifully – and often painfully – crafted: I want to tell you every little detail about them, but the pleasure of this book lies in gradually uncovering their secrets. This is a wonderful read: wise and thoughtful and heartbreaking. It's one of those books I want to preach about on the street corner until every single person I know has read it. Please, please read it.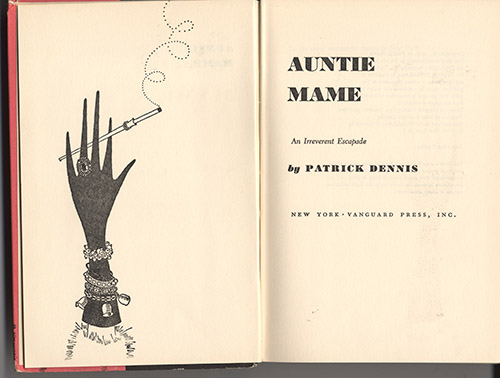 Auntie Mame by Patrick Dennis
My little darling! Auntie Mame is one of the most dazzling characters I've ever come across in literature. Spreading her charms at the centre of this fictional memoir of a boy raised by his rich, eccentric aunt in 1920s New York, Mame is a socialite slightly ahead of her time, who turns her nephew's life into a mad fairground ride with one outrageous adventure chasing the next. Told in the author's sarcastic, down-to-earth voice, Mame's airy, naively radical ideas and attitudes turn into comedy of the finest kind. But Dennis' very detailed observations of the fashion, the mindsets and the manners of the time add a distinct shine to the slapstick, sweeping you up in a sensation of the glamour and luxury of an era that you'll find yourself struggling to step out of again. This book is an exquisite treat – it's that feeling of eating a whole box of fancy chocolates that you know you can't afford.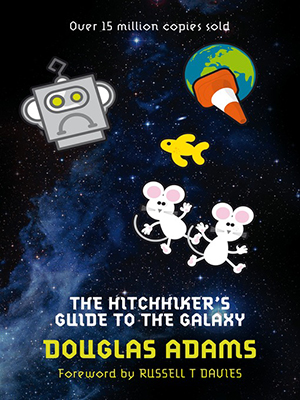 The Hitchhiker's Guide to the Galaxy (original trilogy) by Douglas Adams
Aaaaah, the genius! I'm not really into sci-fi at all, so I had stayed well clear of The Hitchhiker's Guide – until The Boyfriend told me that it was basically Pratchett in outer space. And he was right. The imagination, the mentalness, the adventure… it's fantastically fantastic in every way. If I try to say more about it, my head will explode and you will all be crushed by the hailstorm of superlatives bursting out of it. So let's leave it at THIS IS ONE OF THE MOST AWESOME STORIES EVER TOLD!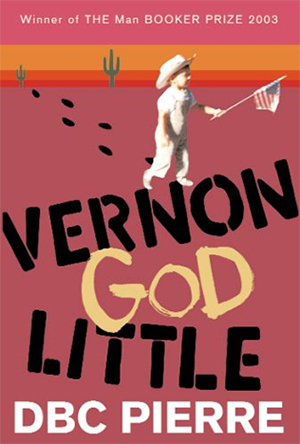 Vernon God Little by DBC Pierre
What a blockbuster of a book. The first one in a long time that had me on the edge of my seat until the last few pages, reading through dinners and people's attempts to strike up a conversation with me. In an equally funny and scary story about the influence of the media, the only surviving witness of a school massacre in a Texas small town falls into the claws of a dodgy reporter on a mission to turn the events into a national reality TV franchise. It's a big, bold story, and it hits very close to home. The media closing in on a convenient target, the meddling with facts and the manipulation of everyone from your own mother to the jury and a nationwide TV audience – it happens all around us, all the time. And although the plot may seem a bit Hollywood-esque at times, this makes the story feel very real, and that freaked the sh*t out of me.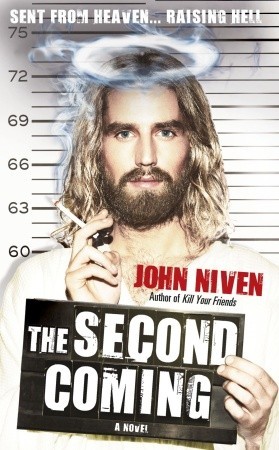 The Second Coming by John Niven
It's a 21st century style New Testament, and it's nothing like the one you may know. Concerned by the state of humanity, God decides sends his son to Earth one more time to clear up the mess we've made. In today's America, of course, nobody gives a damn about a fanatic preaching the kingdom on a street corner, so Jesus – a naively good-matured hippie and divinely talented musician – needs desperate measures to get his message out there. The solution arrives in the shape of talent show American Pop Star, and soon the lamb is laid out for the sacrifice again. It certainly is an unusual take on the life of Christ, and Niven's style is a bit rude and at times tasteless – it will certainly upset the hardcore Catholics. But mainly this is a big, bold mirror held up into the faces of the right-wing Christians and the hypocrites who trek to church every Sunday but ignore the homeless on their streets, and rally against gay people in the name of the Lord. If you get the message of this book, you know that those who are offended can only be the ones who recognise themselves in there. Having suffered through 13 years of Catholic schooling, largely against my will, I see in this gorgeous satire a reminder of the very basic Christian message. Because the only thing this 21st-century Jesus really wants to get across to people before they nail him to the cross again is this: Just be fucking nice to each other.
Well, here you go. Some favourites from my bookshelf. This has gotten rather longer than I expected and I could go on and on, so let me end this here before I pull absolutely every book out of my shelf. But maybe you've spotted something on this list that will inspire your next book choice.
Happy reading! <3