My dear bookworms, I just realised what an absolute ton of books I still need to review from this year – and there's not that much year left.
This shelf brings you tattoos, a bit of terror and a whole lot of urban and other fantasy. Yes, I have finally gotten into the urban fantasy thing, courtesy of Ben Aaronovitch's brilliant London-based wizard detective series. (Move aside, Harry Dresden – these guys have the accent.)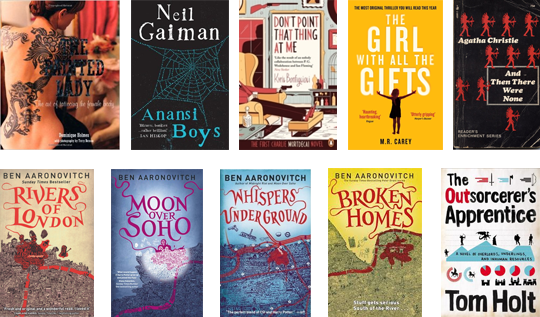 As before, I'm ditching the Amazon links. Explore your local bookshop.
PS: I need more Goodreads friends. Hint, hint.