Why you should see one of Patti Russo's UK gigs this spring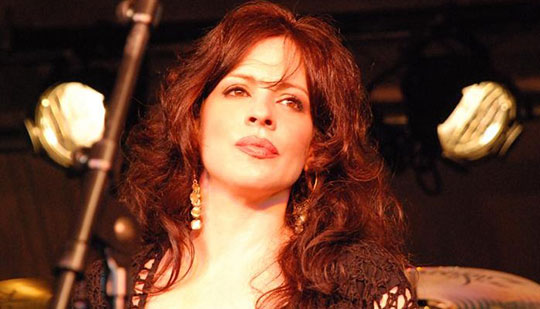 Every once in a while a singer comes along with a voice so superb it makes the hair on your arms stand up right on the first note; and with just the right combination of talent, stage presence and personality to make you feel that the world's a slightly better place whenever you see them up on a stage.
Patti Russo is one of those singers.
And that's precisely the reason why various superstars on the international music scene have enlisted her help over the past two decades to give their recordings and live shows an extra boost of vocal power and glamour.
She toured the world with Meat Loaf for 20 years; she has been in Cher's Las Vegas show; she's a regular gust vocalist with Queen [watch Patti channelling the spirit of Freddie]. Take a breath, because the list goes on…
She has rocked musical stages either side of the Atlantic, starring as Esmeralda in the London production of Notre Dame de Paris and as the original Killer Queen in the Las Vegas production of Will Rock You [fantastic clip on Vimeo].
Patti also has countless recordings to her credit, including Brian Ferry's album Frantic, a leading role in the Trans-Siberian Orchestra's rock opera Beethoven's Last Night [here's a beautiful track from that] and a song on the soundtrack of the Jim Carrey movie How the Grinch Stole Christmas.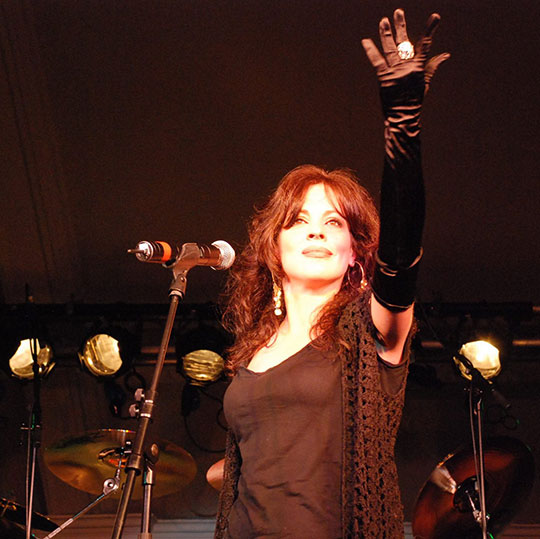 And as if rocking the international album charts and the stadiums of the world wasn't enough, Patti Russo also has songwriting on her long list of talents. Highlights include the title track for the 2006 movie South Beach Dreams, which she both wrote and recorded, and the stand-out hit on Betty Harris' 2008 comeback album Intuition, called 'Bring Me a Bible and a Beer' – which became an instant fan favourite that will have the crowds screaming wherever Patti herself performs it.
You might as well listen to that while you're here:
Now Patti Russo has stepped out of the shadow to embark on a solo career that, in a perfect world, should have been going strong for some 20 years already. And we are incredibly lucky because she's doing it right here in the UK. So grab a ticket if you can for that one gig you can't miss this year.
Here are the confirmed dates so far:
Southampton, 10 April 2014 @ The Brook
Birmingham 13 April 2014 @ O2 Academy,
Leicester, 15 April 2014 @ O2 Academy [ticket link TBC]
Sheffield, 17 April 2014 @ O2 Academy
Oxford, 19 April 2014 @ O2 Academy
Brighton, 21 April 2014 @ Komedia
London, 27 April 2014 @ O2 Academy Islington
For more news and gig updates from Patti follow her on Twitter @Patti_Russo and don't forget to stop by and like her new official Facebook page.