Finally a new feminist icon in a drama series I can obsess about
Catching up on BBC2's crime drama The Fall. Super excited about the character DSI Stella Gibson, and about her feminism especially. So excited I actually laughed and whooped out loud while watching episode 3 in the office at lunchtime.
Favourite Stella Gibson observation so far:
"It's the one night stand that bothers you, isn't it? Man fucks woman. Subject: man. Verb: fucks. Object: woman. That's okay. Woman fucks man. Woman, subject. Man, object. That's not so comfortable for you, is it."
Closely followed by this gem of a comeback when she gets scolded by her superior for sleeping with a fellow officer:
Superior: "He was a married man."
Stella: "He wasn't wearing a ring."
Superior": I'm sure that'll be some comfort to his wife, when she finds out her husband spent his last night on earth in your bed."
Stella: "You were a married man when you spent a night in my bed."
Right back at'cha, double standards!
I have seriously not been this excited about a female character in a drama series since The X-Files and Prime Suspect.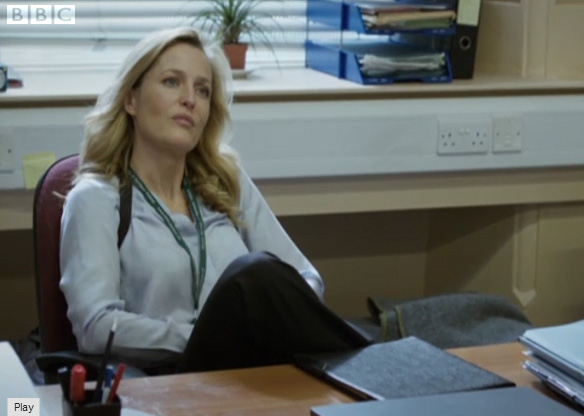 And did I mention that my new feminist hero is being played by my all time favourite actress Gillian Anderson?!
I'll review The Fall properly at some point. Once my inner fangirl has calmed down a bit.