re:View – Patti Russo's UK tour /
Why you really, seriously need to know about this singer
Those who know her have probably been telling you for years that Patti Russo has one of the most gorgeous voices on the planet. And maybe you went, "Patti who?" because even though she has been on the world's biggest stages and on every major radio station, she never made the jump to headline act.
For twenty years Patti Russo has lent her power vocals to projects by the likes of Meat Loaf, Queen and Cher. Now – just in time for her 50th birthday – she has made a bold decision, assembled a band, planted her high-heeled boots firmly in the centre of the stage and is giving us a taste of her own music on her first-ever solo tour.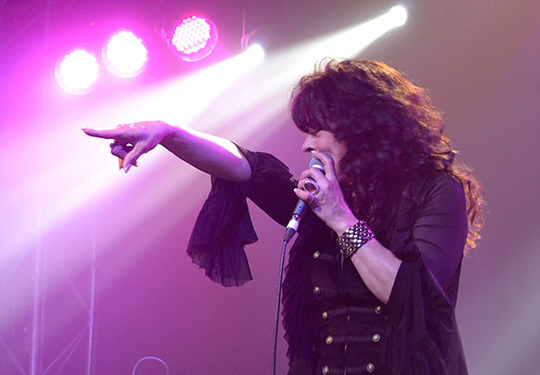 And this time, it's personal – for everyone involved. Patti has described this tour as a "personal triumph" in the aftermath of a severe blow dealt by her former boss and friend Meat Loaf, who last year brusquely informed her via email that, after twenty years in his band, she was no longer required. And it's just as personal for her fans and friends, many of whom have followed the singer for said twenty years. You can tell by the atmosphere at her gigs that for these people, seeing Patti step into the spotlight ranges somewhere between a musical dream coming true and the pride of witnessing your insanely talented friend proving to the world just how good they are.
And in case you're wondering: Yes, I am one of these people and to me it means all that.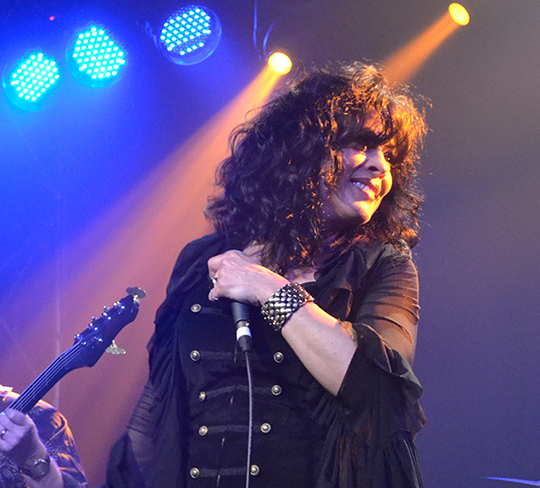 With the UK tour nearly over and an EP out for sale, we're told a full album can be expected within the next year. Patti's own music, much like her voice, effortlessly jumps from rock to soul and back again. The songs showcased on this tour are bursting with a raw energy that is characteristic of the singer: she never stands still for two seconds, she speaks her mind, she swears with abandon and she certainly lets it all out on stage, packing an amount of power into every performance that leaves audiences stunned and sometimes sobbing.
She can sing the tears, legendary songwriter Jim Steinman once said of her – and the same is certainly true for the rest of the emotional spectrum. She's also pretty damn good at writing those tears down.
Most remarkably, after a rollercoaster career and at an age where too many established female artists are pushed to the sidelines of semi-retirement by the scores of airbrushed teenage pop princesses flooding the industry, Patti Russo is putting her music out there and she's staying true to herself. Like the tiger-legginged, big-haired '80s rock 'n roll glamour of her on-stage persona, the music oozes pure, old-school rock and soul class.
If this sounds like the kind of nostalgic stuff that is increasingly being driven to extinction by the auto-tuned pop dominating our decade – well, the UK tour certainly proved that her music is drawing a diverse audience ranging from old-school rockers to twenty-somethings, with the occasional eight-year-old in the front row gearing up to introduce this hidden gem to the next generation of music lovers.
She might be looking back on half a century, but Patti Russo is just getting started. You might want to watch this one.