How my photo came to feature in Richie Sambora's new video
As I may have mentioned previously, Richie Sambora is my personal guitar, singing and songwriting hero. His two solo albums have been a constant companion since my teenage days. Life changed, my tastes in music changed and bounced back, but those 22 songs from Stranger in this Town (1991) and Undiscovered Soul (1998) remained on top of my playlist throughout.
The more excited I was to find that, after fourteen long years, Sambora's third solo album is to be released. In the run-up, his PR team thought out a totally interactive, socially networked competition: The first single, Every Road Leads Home to You, was released free of charge and the fans were asked to submit photos they associate with the lyrics via Instagram.
A selection of photos would be used to make the video for the song. Well, not the proper, official music video – for that they preferred to have Mr Sambora strolling, bleached blond and guitar over one shoulder, through the desert for four and a half minutes. Meanwhile, the fans' creative contributions were used in the official lyric video – as I'm told, another new-is marketing effort undertaken by various labels. Presumably to pre-empt all those fans making their own lyric video, via Windows Movie Maker and Comic Sans, over the next few weeks.
And since I'm a hopeless fangirl, I dutifully instagrammed my photo into the Samborasphere. And one of them now carries the vital phrase "I'm" of the refrain line "When the bridge is burning and I'm losing my faith", right after the solo, at three minutes thirteen, of the official lyric video. Staying in the frame for about a third of a second.
But, hey, my photo is in Richie Sambora's video.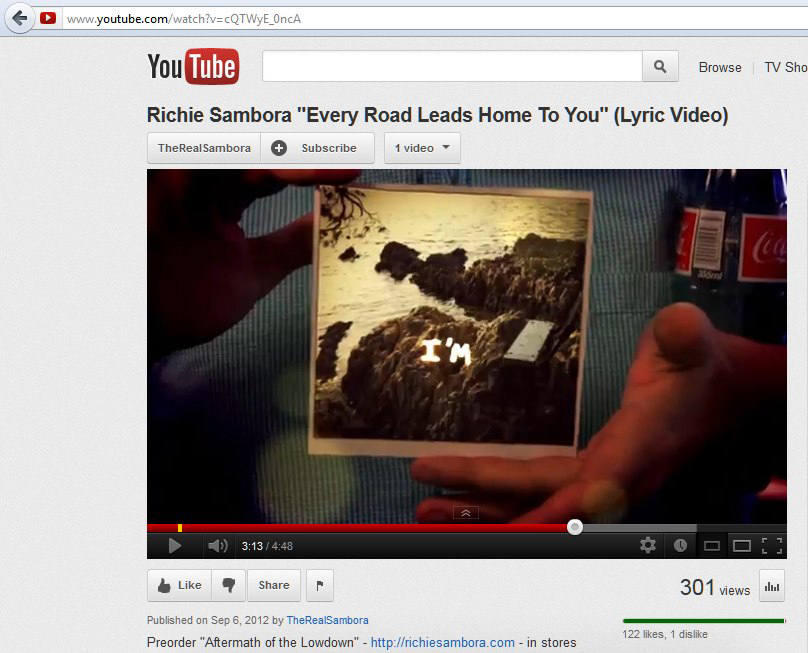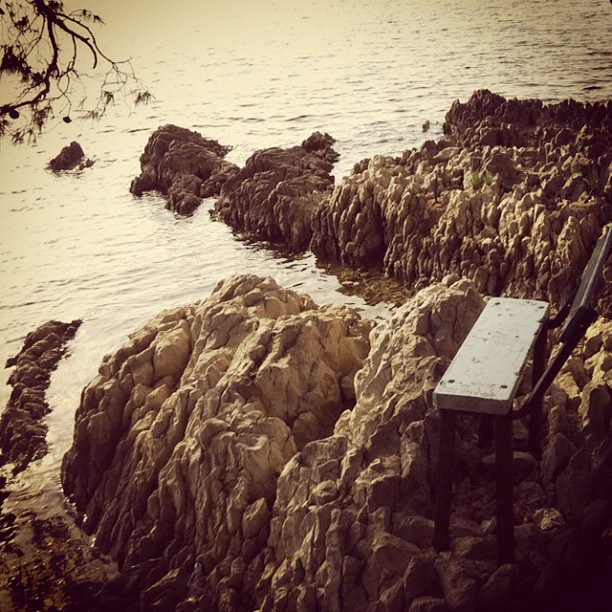 The lonely little bench sits on a hidden bit of beach just outside Zadar, in Croatia.