So Pearson and Bertelsmann have merged Penguin with Random House, and the best name they could come up with for the venture is Penguin Random House.
Which strikes me as the most lamentable missed opportunity for awesome branding. I mean, why oh why didn't they call it Random Penguin?!!!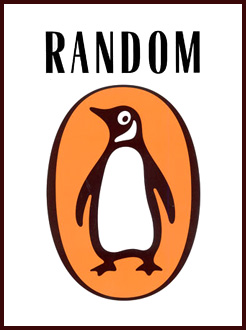 On a more serious note, I do hope that this means good things for the future of books. With all this digital reading stuff and more and more independent bookshops disappearing, I can't help but worry that my generation will be the one that might see the death of the printed book.
AND I CAN'T LIVE WITHOUT PAPERBACKS!!!
* …by the way, is still one of the gaztrillion books on my to-read list.