It's Bookshelf time! I haven't reviewed any books for ages, so let's do a quick round before I forget all about them. It's been a good year for reading so far – even though I've been spending a lot of time on my new workout routine, I've managed to set lots of time aside for books. Happiness all around.
Adventures, weirdos, tattoos, gods, satanic cats and potential spoilers after the break.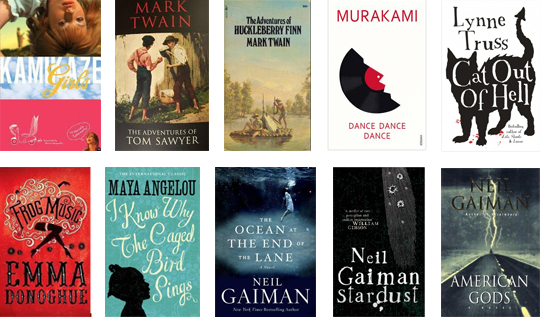 PS: I'm ditching the Amazon links. Explore your local bookshop!