This dark, crusty rye bread has become my absolute favourite over the winter. For the rye half I use whole rye grains and shred them in the Thermomix instead of milling them finely, but you can also use wholemeal rye flour if you can't get the grains. And, as always, if you're not working with a Thermomix just grab the ingredients and make the bread by hand!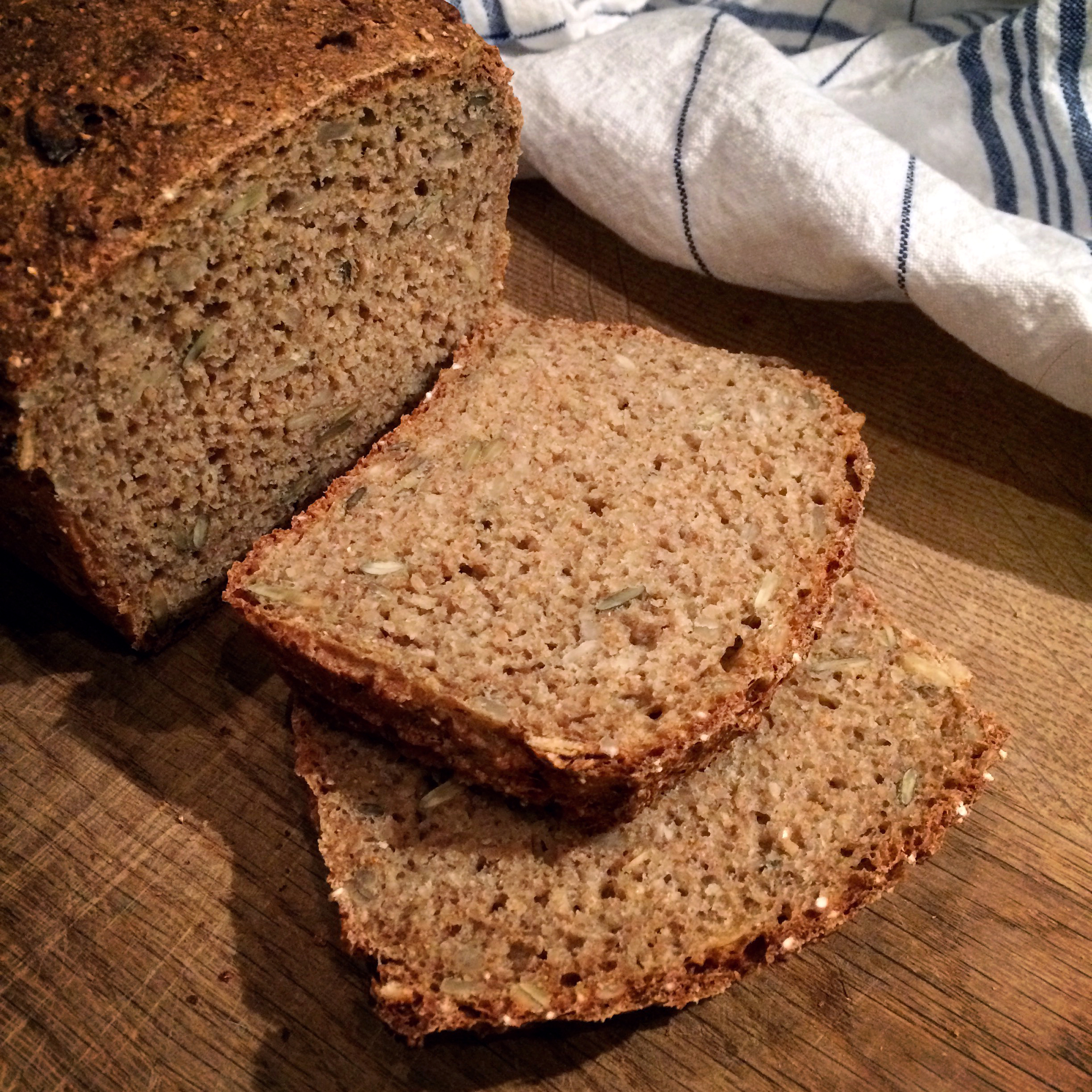 ---
RYE AND SPELT BREAD WITH SEEDS
Makes one loaf
INGREDIENTS
250g rye grains
1 tsp fennel seeds*
1 tsp coriander seeds*
250g spelt flour
2 1/2 tsp quick (easy bake) yeast
150g seeds (I use a mix of sunflower, pumpkin and linseed, or whatever I have available)
2 tsp salt
1 generous tbsp honey
420ml lukewarm water

TO MAKE THE BREAD
Line a loaf tin with baking paper.
Weigh the rye grains into the bowl, add the fennel and coriander seeds and shred for 20 seconds / speed 10.
Add the spelt flour, yeast, seeds, salt, honey and water and mix for 4 minutes / kneading (interval) mode. Shake the dough out into the loaf tin, gently smooth it in to fill the tin evenly, and leave to rise in a warm place for around 30 minutes. Meanwhile preheat the oven to 200°C.
Bake the bread for 40-45 minutes at 200°C. Remove from the tin immediately, peel off the baking paper and leave to cool on a wire rack.
Storage tip: If kept in a plastic bag or sealed container the bread can go mouldy after a few days. To prevent this, wrap the loaf into several layers of clean dish towel – then ideally store it on a wooden table or in a bread box made of untreated wood. This way the excess moisture in the bread can escape and won't cause any mould. Because this type of bread is quite dense and moist, with a thick crust, it keeps up to a week when stored this way.
* Or use 1tsp bread spice, which you can buy in German shops or make at home: Finely grind up 2 tsp caraway seeds, 2 tsp fennel seeds, 1 tsp anise and 1 tsp coriander seeds in a pestle and mortar and store in a clean jar.