When it gets to afternoon I'm always torn between craving a huge, creamy latte and wanting something a bit more filling and chocolate-y. Today I really wanted a chocolate avocado smoothie, and really needed a little caffeine boost to wake me up for my pump class later. Avo or coffee…avo or coffee… In the end I decided to throw the two together.
AND IT WORKS.
I've just had the most luxurious and delicious pick-me-up afternoon snack ever.
If you think I've lost it, try this one out for yourself!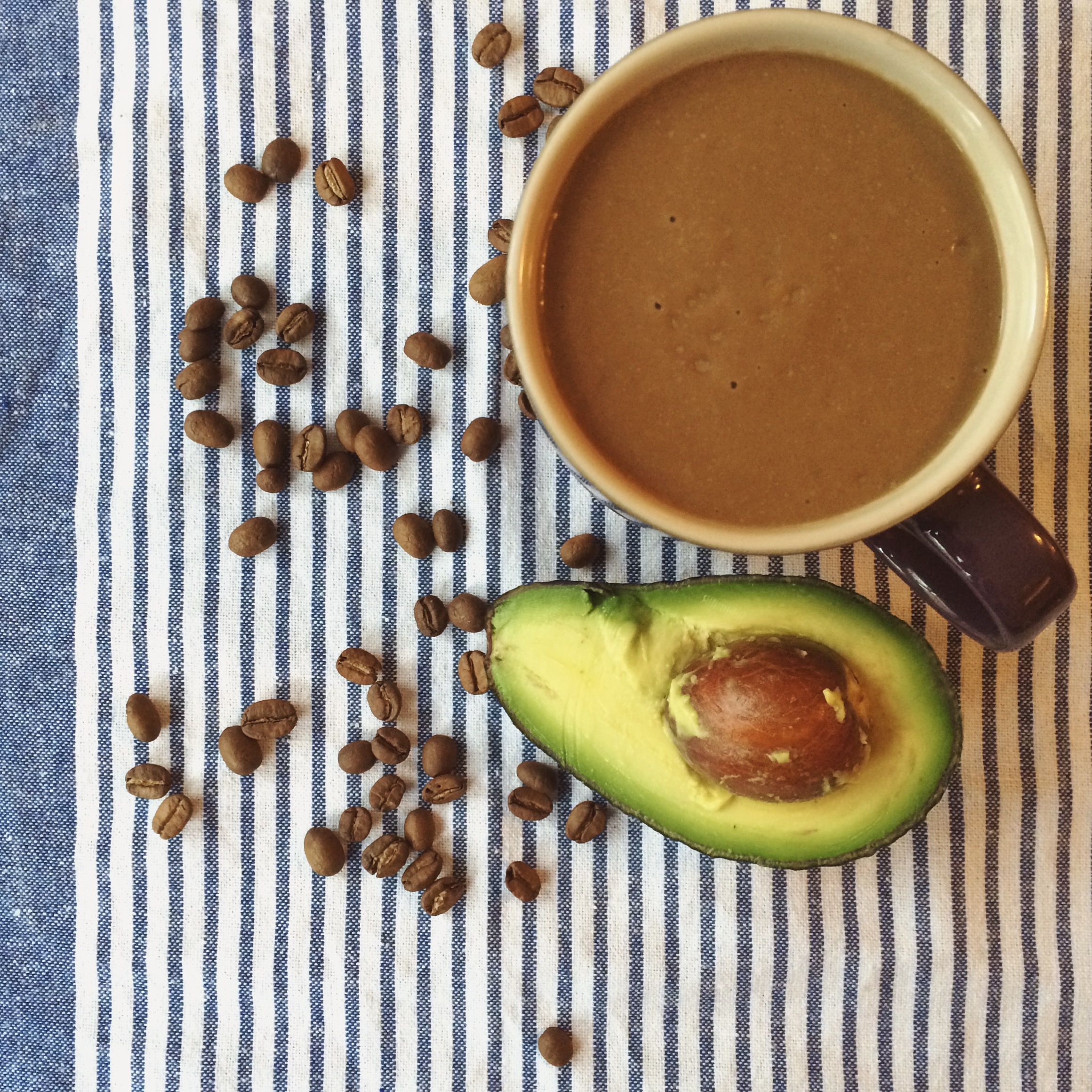 AVO HAZELNUT MOCHA
Makes one mug
1 shot of espresso
1/2 avocado
1 tbsp cacao or cocoa powder
Around 200ml hazelnut milk
1/2 tsp maca (optional)
1 tsp coconut oil (optional)
Agave nectar to taste
Throw all the ingredients in a food processor and blend until smooth. Sweeten to taste with agave.