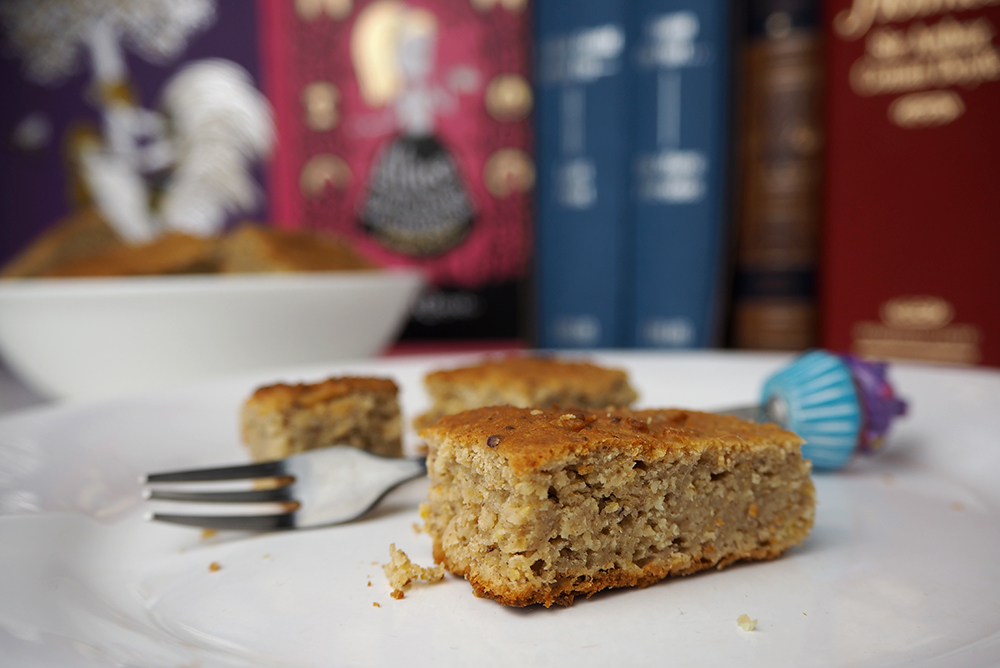 Of all the chickpea-based alternative cakes, these indulgent but guilt-free vanilla blondies are definitely the most popular variation so far. They are as sweet and delicious as real cake, but low in fat, gluten-free and high in protein as the rely on chickpeas instead of the usual flour-eggs-butter basis.
The more I experiment with chickpeas, the more amazed I am at the versatility this little pulse offers for baking sweet treats. For the past half year or so, I've had a batch of chickpea-based cake slices – flavoured with different ingredients, from cocoa to apple and lemons to almond – in my fridge in any given week. They're my go-to energy-boosting snack for long afternoons in the office, and a healthy treat for whenever I fancy something sweet.
This blondie version happened when I threw some of my favourite vanilla protein (Diet Whey from PhD) into my basic brownie recipe to see what happens. What happened was simply awesome cake!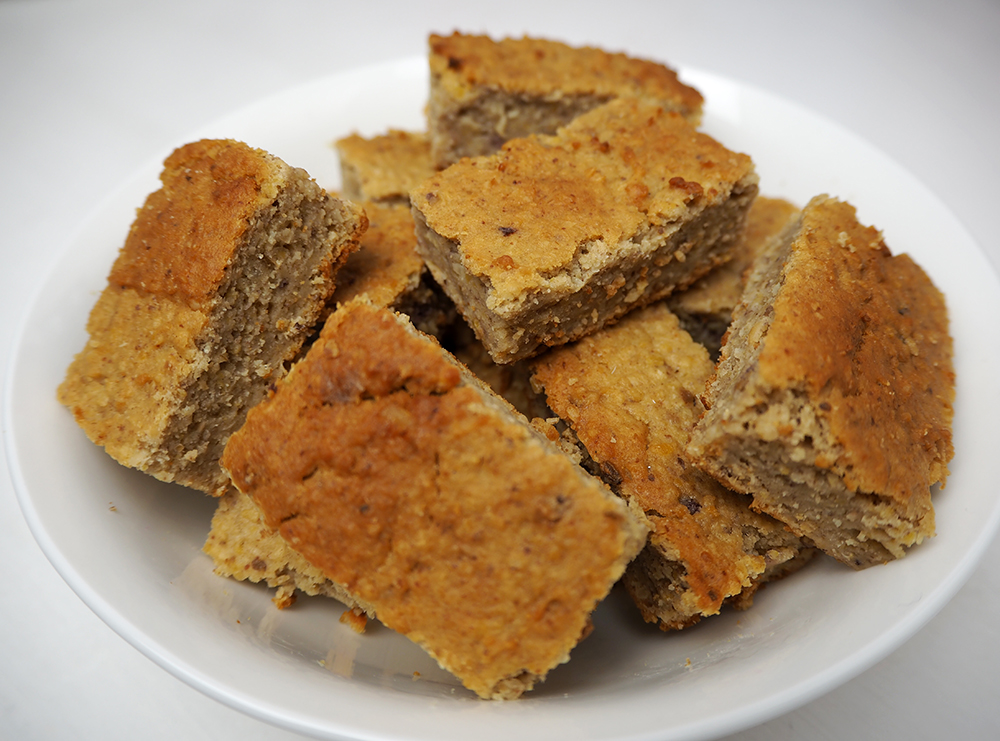 ---
GLUTEN-FREE VANILLA PROTEIN BLONDIES
Makes one 24cm square tin – ca 16 pieces
1 can (240g) chickpeas, rinsed and drained
100g dates
100g vanilla flavoured protein powder (I use PhD Diet Whey)
50g oats*
40g agave nectar
50g peanut butter (or other nut butter)
1 tsp baking powder*
250ml milk alternative (I use Oatly or Koko Dairy Free, but almond milk also works)
1 tsp coconut oil for the tin
Preheat the oven to 175°C. Brush a 24cm square (or equivalent size) brownie tin with coconut oil.
Put the oats in a food processor and blitz until they are finely ground. Add all the other ingredients and process everything into a smooth mixture.
Fill the mixture in to the brownie tin, spread evenly, and bake at 175°C for around 30 minutes, or until a toothpick stuck in the middle of the cake comes out clean. It's ok if you still get a slight wobble in the middle; these are nicer slightly undercooked so they don't go too dry.
Leave to cool in the tin, then cut into squares or slices.
---
These blondies keep in the fridge for around a week.
* To ensure the cake is gluten-free us GF-certified oats and baking powder.