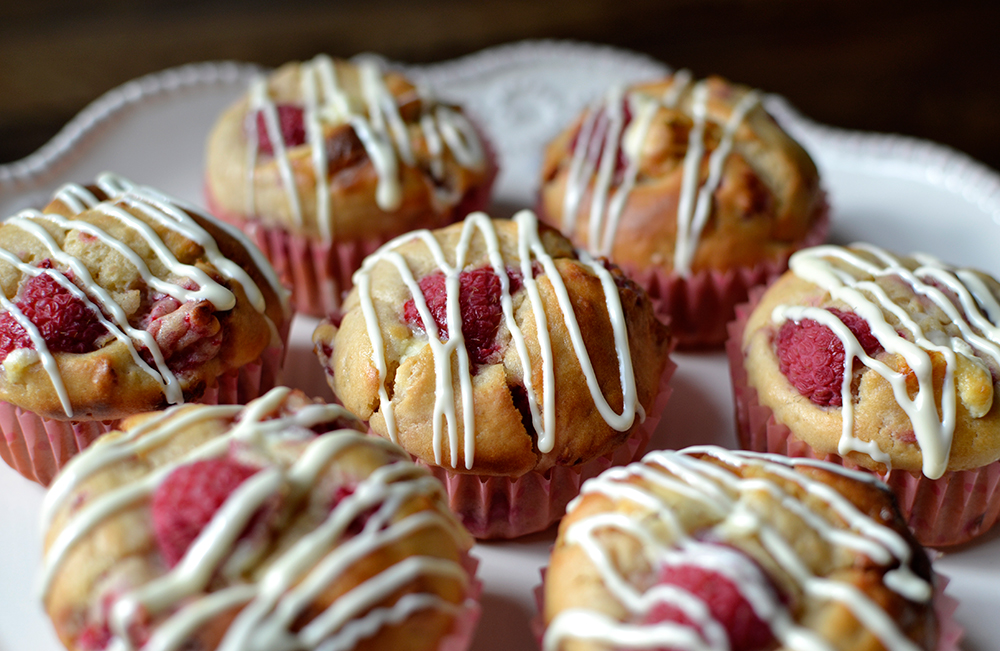 Making the most of the season's berries while summer lasts!
The summer bake-a-thon continues! With English produce finally arriving in the supermarket, I'm in a rush to make as much of the berry season as I possibly can. This week's quick and easy summer muffins are super light and juicy, stuffed full of whole raspberries and melt-in-your-mouth white chocolate chunks. And with low-fat yogurt replacing most of the butter in the recipe, they're practically skinny! =)
---
INGREDIENTS
Makes 14 cupcakes
80g unsalted butter, softened
100g light brown soft sugar
3 large eggs, beaten
1 tsp vanilla extract
150g natural low-fat yogurt
300g self-raising flour
220g raspberries
120g white chocolate, chopped
7 extra raspberries
TO DECORATE
50-80g white chocolate
---
TO MAKE THE CUPCAKES
Preheat the oven to 180°C and line two muffin tins with 14 paper cases.
Cream the butter, adding the sugar until it becomes fluffy. Gradually mix in the eggs and beat well. Beat in the yogurt and vanilla extract.
Sift the flour over the mixture and stir in until just combined. Finally, fold in the whole raspberries and the chocolate chunks.
Spoon the mixture into the cases, filling them no more than two thirds. Cut the remaining raspberries in half and put one half on top of each cupcake with the sliced side facing down. Bake for 12 to 15 minutes, or until a toothpick inserted into the centre of a muffin comes out clean. Leave to cool in the tins for a few minutes, then transfer to a wire rack to cool.
TO DECORATE
Once the muffins are cooled completely, melt the chocolate (for example by blitzing it in a cup in the microwave for 2 x 20 seconds). Fill the melted into a small freezer bag, snip one corner and use this ingenious device to drizzle the muffins evenly with as much chocolate as your heart desires. (They might not be so skinny after all.)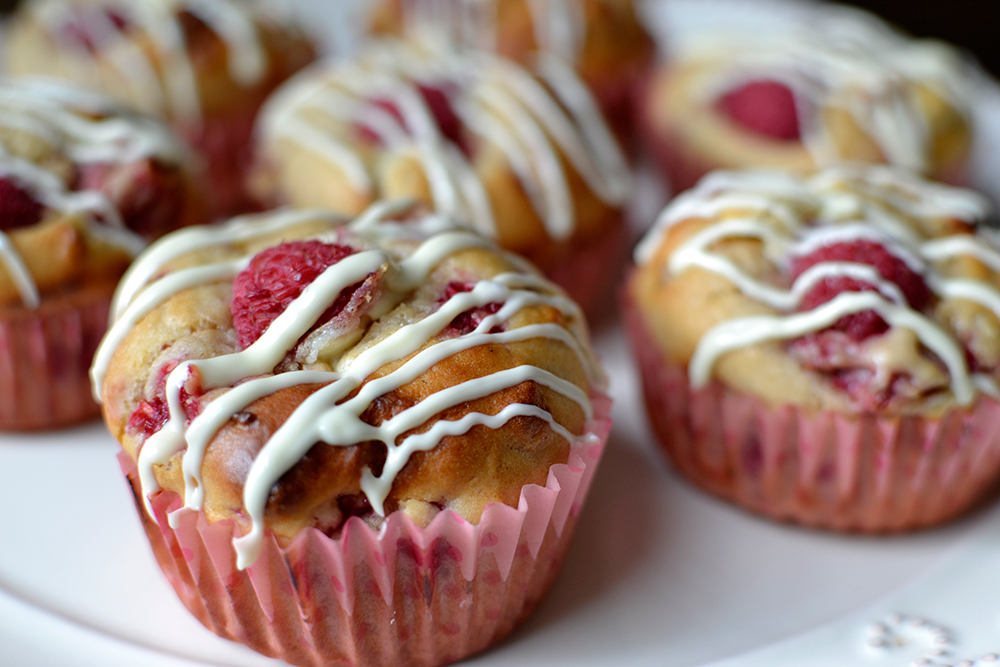 If you leave some chunks of white chocolate sticking out at the top, your muffins will get a delicious, almost caramelised crust.