I've been blissing out on healthy / raw / vegan alternative sweet treats for the last few months and these are my absolute favourites. They taste just like cookie dough, but with all the naughty bits removed.
After experimenting with nuts and dates for low-guilt, high-energy treats to have as snacks before my workouts, I tried something new with these, adding rolled oats for a more dough-y texture and dried cherries because, well, mmmmh cherries! And if you don't roll them in white choc drops they're probably healthier, but cherry and white chocolate is too good a combination and should not be sacrificed for the sake of calorie counting.
So, get ready for blissballs!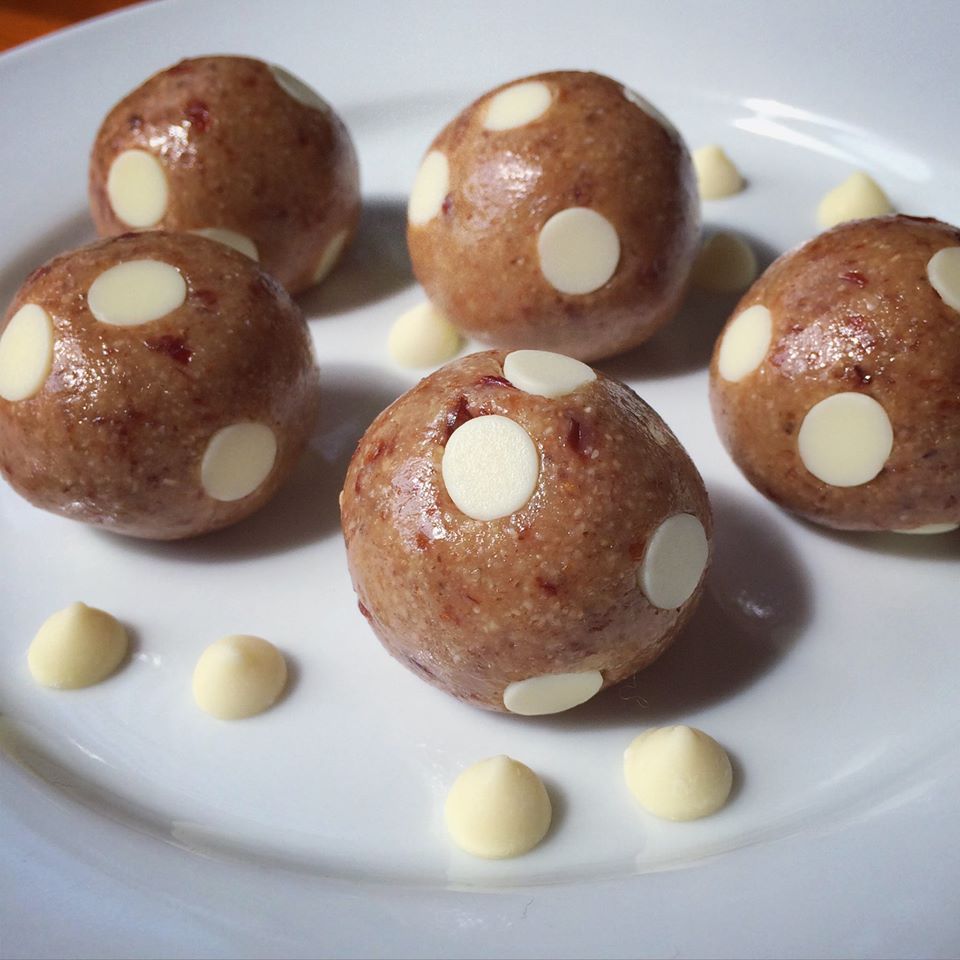 ---
INGREDIENTS
Makes about 20 bite-sized balls
90g rolled oats
100g almonds
50g cashews
pinch of salt
1/2 tsp vanilla essence
75g dried cherries
40g maple syrup
20g agave nectar (or skip the agave and use 80g maple syrup altogether)
50g white chocolate drops (optional…but oh so good)
---
TO MAKE THE BALLS
Blitz the oats, almonds and cashews in a food processor until they are a fine, floury consistency.
Add the cherries, salt, vanilla and sweeteners and blitz again until the mixture starts to form a dough.
Form into bite-sized balls and roll in the chocolate drops. Or, for the perfectionists, if you stick the choc drops in with the point side and keep rolling gently until they're fully submerged you get the polka dot effect.
Keep in the fridge (if you manage to not eat the whole batch at once.)