Today's mid-day run through sunny London was hot, sticky and sweaty, leaving me with a craving for something super-fresh. My first impulse when I got home was to drown myself in a bucket of ice water, but luckily a punnet of blueberries in my fridge came to my rescue and a new smoothie flavour was born. It was the perfect lunch.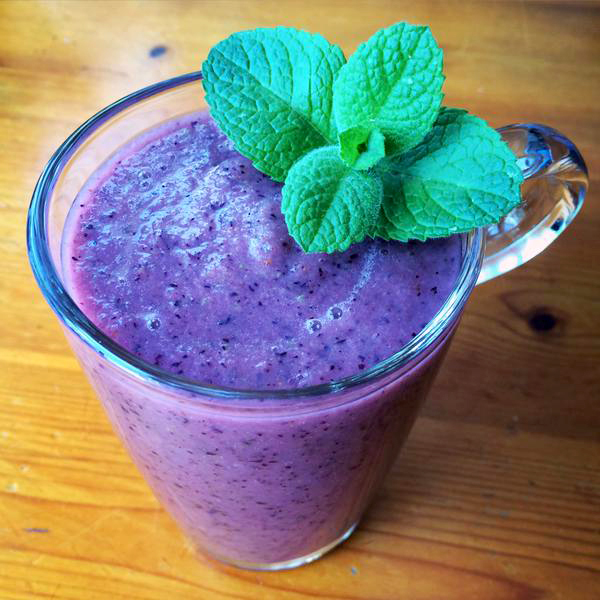 ---
APPLE, KIWI AND BLUEBERRY SMOOTHIE WITH FRESH MINT
1 green apple (something fresh and crisp, I used Granny Smith)
1 kiwi
A handful of red grapes
Two handfuls of blueberries
3-5 fresh mint leaves (depending on how minty you want it)
200ml light coconut milk (I use Koko dairy free)
Throw everything in a blender (I use a Thermomix), blitz until smooth and feel ultra refreshed.
---