It's Saturday and I'm stuck at home with a cold when I was meant to be out for a long run around sunny Regent's Park. FML etc. So to cheer myself up I made another batch of energy balls.
After last week's mixed nut balls rolled in coconut flakes, I tried for a more minimal flavour this time, using only almonds and cashews, less of the dates and cacao, and rolled the balls in ground pistachios. The result was a beautifully nutty, lighter and less sweet type of blissball.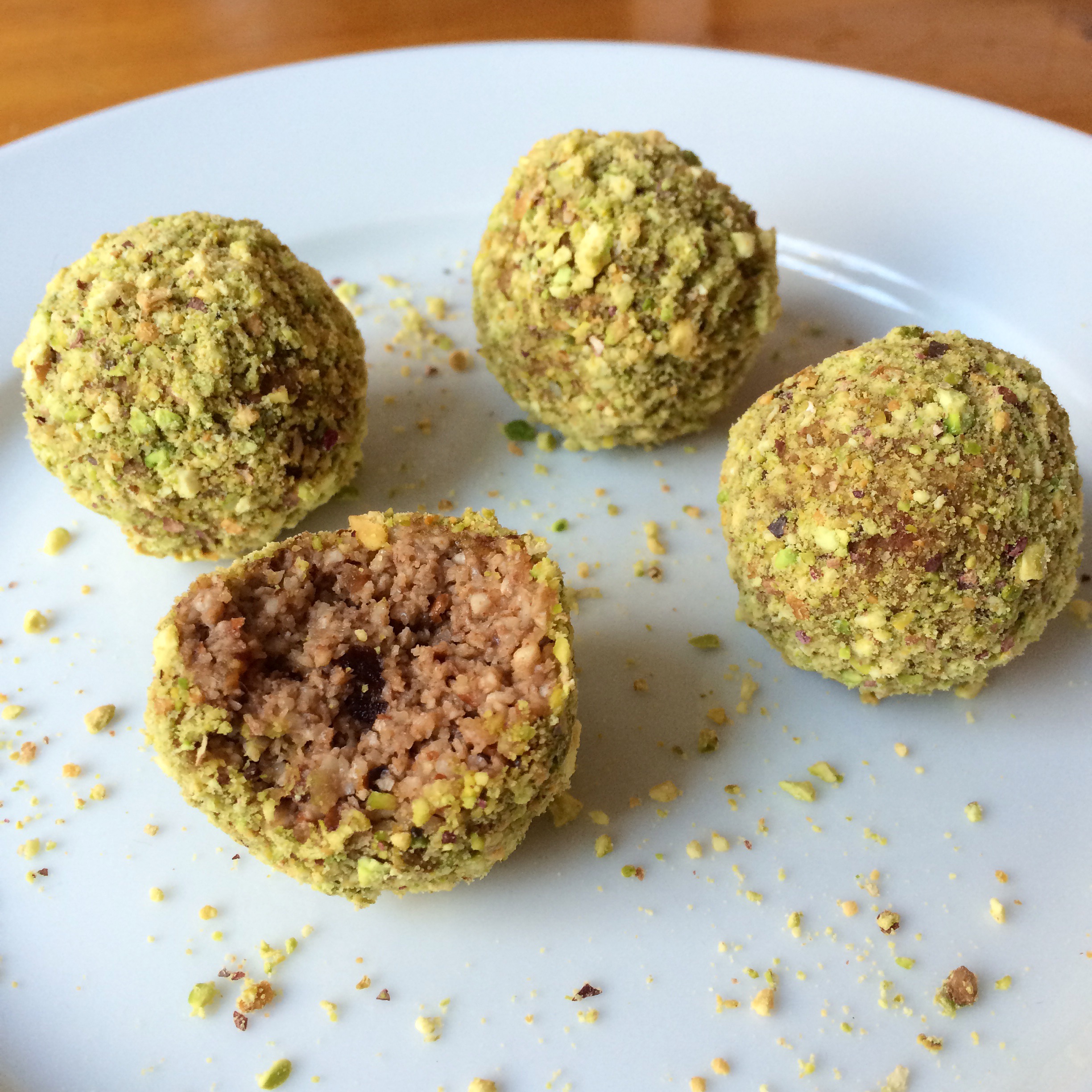 ---
ALMOND, CASHEW AND PISTACHIO ENERGY BALLS
(Makes around 15 balls)
80g almonds (soaked in water overnight and drained)
80g cashewS (soaked in water overnight and drained)
6 dates
4tbsp almond milk
1 tbsp cacao
1/2 tsp good-quality vanilla extract
100g pistachios, ground or chopped, to roll
Put everything except the pistachios in a food processor and blitz until you get a slightly crunchy paste.
Shape into little balls and roll in the pistachios.
Awesomeballs!
---