This morning while making breakfast I found a leftover barbecued peach from last night's BBQ sitting in the fridge. It looked a bit sad and not particularly inviting, but I hate to throw food away so I thought I'd try to integrate it into my breakfast – which was supposed to be spelt bread with almond butter (both homemade) and jam.
So I took the burnt skin off the sad little BBQ peach, sliced it up and stuck it on top of my almond butter bread. With a few coconut flakes sprinkled over the top to make it look a bit more inviting.
And I can't even tell you how good it was!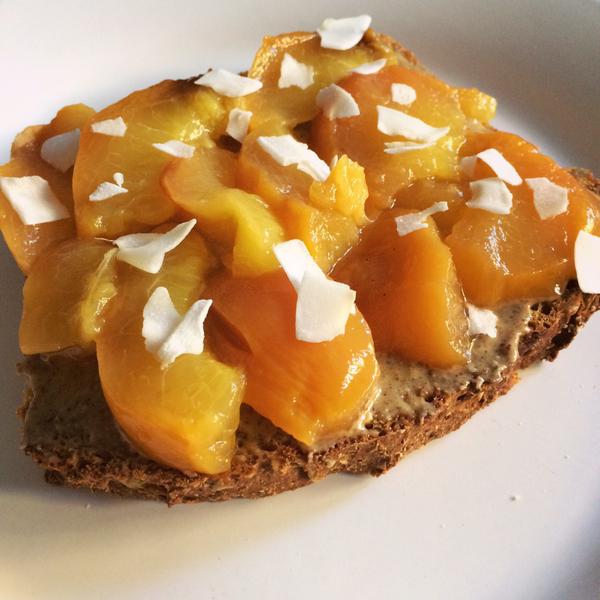 I eat fresh fruit on bread a lot (as a healthy alternative to jam), but so far nothing compares to the sweet, soft goodness of the barbecued peach. I guess I'll be loading the BBQ with a view towards breakfast from now on.
Give it a try – and happy BBQ season!